How Will 'Batwoman' Write Out Ruby Rose? 5 Theories To Explain Recast
"Batwoman" will look very different in 2021. Ruby Rose made a surprise announcement revealing that she will not return as Kate Kane/Batwoman for Season 2. Neither she nor the network revealed a reason why she quit the role, but the CW confirmed that the show will recast the role for Season 2.
"The studio and network are firmly committed to Batwoman's second season and long-term future, and we — along with the show's talented creative team — look forward to sharing its new direction, including the casting of a new lead actress and member of the LGBTQ community, in the coming months," Berlanti Productions and WBTV said in a statement, Deadline reports.
So exactly how will "Batwoman" explain Kate's new look? Well, we have a few theories.
1. Alice — "Batwoman" is in a weirdly good position to recast people. There is an ongoing storyline where Alice can do face transplants. After all, she did change Tommy Elliot into Bruce Wayne in the season finale cliffhanger.
2. Another Earth — There was already one glitch with Kate's sister Beth (Rachel Skarsten) coming in from another world. Perhaps another Batwoman shows up and they can't figure out how to get the first Kate back.
3. Someone Takes Over — The network made it clear they want an LGBTQ lead, but they didn't necessarily say that the next Batwoman would be Kate Kane. Sophie (Meagan Tandy) and Julia (Christina Wolfe) both have the training to make a turn as Batwoman believable.
READ IBT Exclusive: 'Batwoman' Showrunner Drops Season 2 Teasers
4. Another Batwoman — In the comics, Batwoman is a mantle taken by Kathy Kane, Brenna Wayne, Selena Kyle, Helena Wayne and Bette Kane, just to name a few. The CW's "Batwoman" show could bring in another Wayne/Kane family member to take over after Kate mysteriously disappears—just like Bruce has.
5. Nothing — Recasts happen. If the show would rather avoid complicated storylines when they're already trying to cram the end of last season's arc into the beginning of next season, they might just keep calm and carry on like the new actress was always playing Kate Kane.
The entire 20-episode first season of "Batwoman" is currently available to watch for free by streaming on The CW website and app. Season 2 is set to premiere in 2021.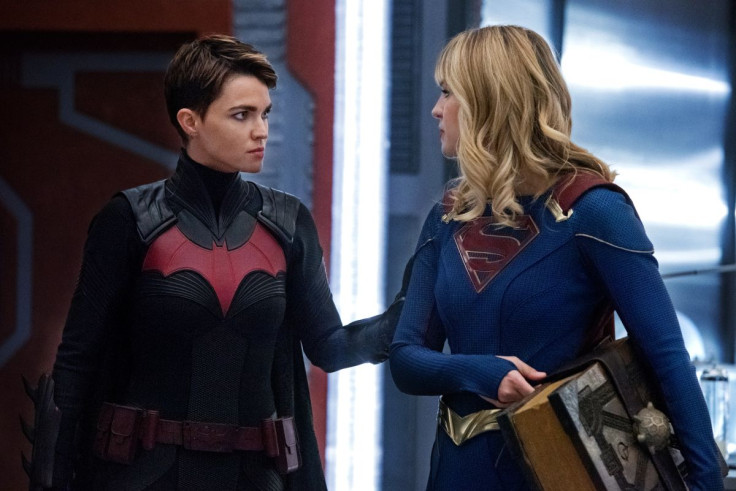 © Copyright IBTimes 2023. All rights reserved.