HTC Is Holding Back On Smartwatches Until There's 'A Really Compelling Reason' To Strap On Wrist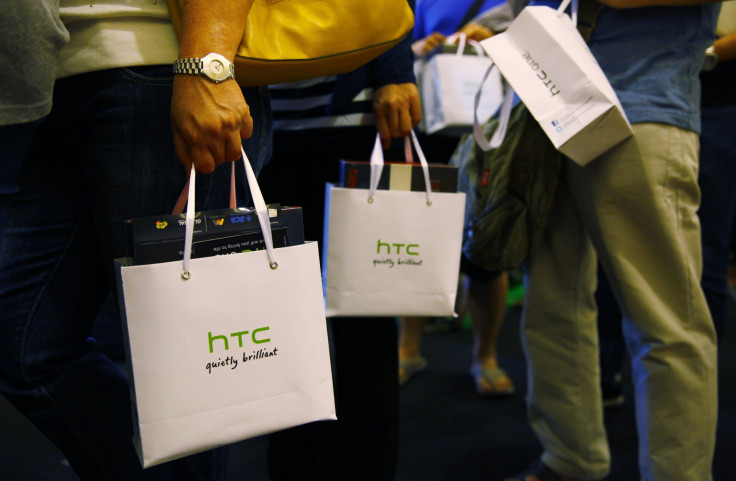 While tech giants like Samsung, Google, Motorola and now Apple are putting out wearable tech at a furious pace, Taiwan electronics giant HTC Corp. has stood on the sidelines. The company is planning to launch two new products at a media event on Wednesday, but a smartwatch won't be one of them.
"When we come to market with our product, we want to make sure the product has a strong point of view and there is a really compelling reason to strap it on your wrist," Drew Bamford, head of HTC's Creative Labs team, told Re/Code.
Bamford says smartwatches don't have a distinctive use yet and that most other manufacturers have not yet nailed the smartwatch market. Competitors including Samsung Electronics Co., LG Electronics and Motorola have all released their iterations of smartwatches, but they've fallen short on showing why they are a necessity. Issues like low battery life and needing to be paired to a compatible smartphone have prevented smartwatches from really taking off.
Apple Inc. also announced its Apple Watch last month, which is expected to launch in 2015. Cupertino says its introduction into the smartwatch space will set the tone for the market. Similarly, pundits consider that Apple Watch will set the course for what consumers expect from the smartwatch industry.
"We love to make new products that improve people's lives," Apple CEO Tim Cook said at the Apple Watch unveiling. "We think it will redefine what people expect from the category."
Whether HTC is waiting for influence from Apple is not certain. Meanwhile, the company is focusing on recapturing its own flailing market. The inability to move is smartphones in an extremely saturated mobile market has caused the company to lose considerable revenue, HTC recently announced in a note prior to its earnings call.
HTC plans to launch new products it hopes will turn the market in its favor. At its launch event today, HTC is expected to launch a new HTC One (M8) model and a new HTC Desire model; both devices will reportedly have a focus on cameras. HTC may also launch a device similar to the GoPro, called the HTC RECamera.
© Copyright IBTimes 2023. All rights reserved.