'The Hunger Games' Movie: Author Suzanne Collins Likes It, Fans Even More Excited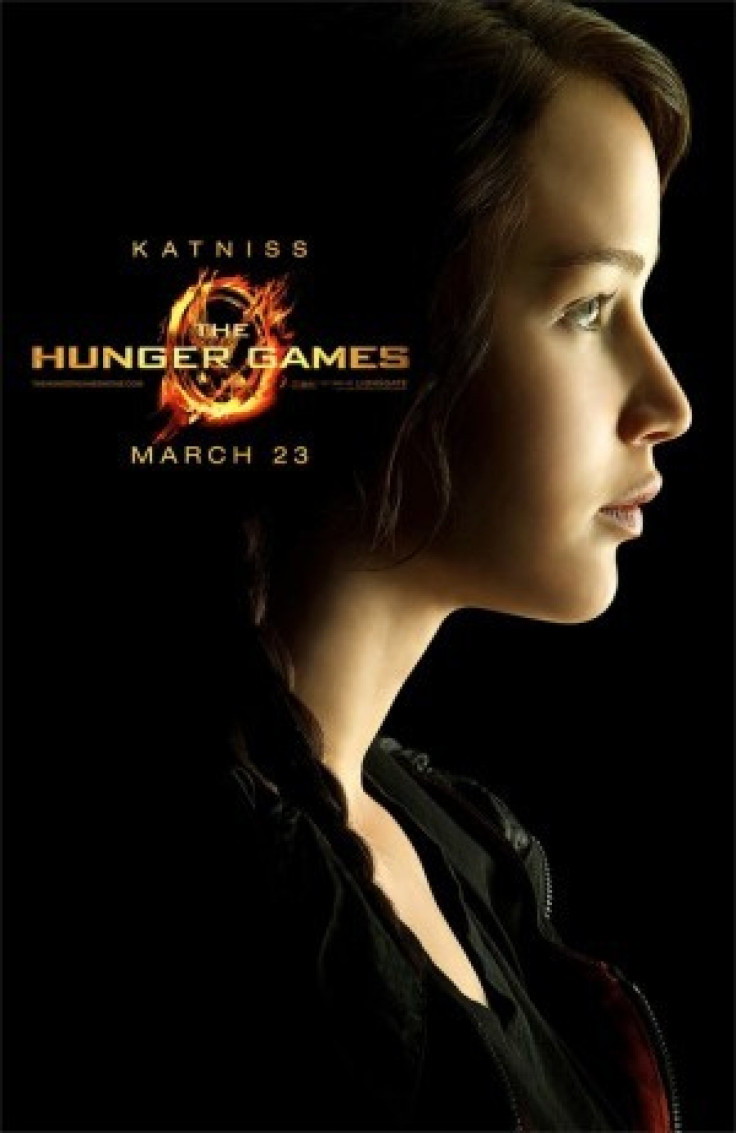 Suzanne Collins, author of The Hunger Games trilogy, gave the first movie adaptation an official stamp of approval, causing an extra titter of excitement to rush through fans of the book series who are eager to see the story on the big screen.
The author -- who co-wrote the screenplay with director Gary Ross and screenwriter Billy Ray, and served as an executive producer -- wrote about her impression on the film's Facebook page.
I'm really happy with how it turned out, she wrote. I feel like the book and the film are individual yet complementary pieces that enhance one another. The film opens up the world beyond Katniss' point of view, allowing the audience access to the happenings of a place like the Hunger Games control room and President Snow's rose garden, thereby adding a new dimension to the story.
She went on to describe the film's cast as absolutely wonderful across the board and lead actress Jennifer Lawrence as extraordinary.
Fans are aflutter over Collins' blessing.
We were really excited when we heard that she had a hand in writing the screenplay, said Shylah Addante, an administrator for the Hunger Games fan website Down With The Capitol, but for her to just confirm that it's true to the book, not just the story elements, but also the social justice themes, that means a lot to me and to the fans.
Adapting a beloved novel for the big screen can be a thankless task. Someone's favorite moment is bound to be left on the cutting room floor -- if it was filmed at all in the first place.
Kat Miller, a staff member of the Harry Potter fansite MuggleNet.com, pointed out that her favorite chapter of that entire series -- The Lost Prophecy in Harry Potter and the Order of the Phoenix -- was pretty much axed from the movie adaptation. She said she liked that chapter because it featured Dumbledore giving young Harry, well, quite a bit of information.
As a Harry Potter fan, there's nothing more important than information, Miller said.
But Miller, also a Hunger Games fan, understands why so many subplots in the Harry Potter books were ultimately left out of the films -- and why certain elements of Collins' trilogy may not make it to the big screen. They're both so in-depth, it's impossible to put everything in, she said.
She's quite glad that Collins is happy with the film adaptation: It's always nice when you hear an author speak so highly about a movie because it's their material, it's their world, and when they think highly of it then it really gives me hope they did the book justice.
Fans like Jonathan Balthaser, however, are remaining cautious. He's glad Collins liked the movie, and he does plan to see it, but he's going in with low expectations.
I can't even imagine it being able to match the action and emotion that I loved in the book, he said of the movie, but if it can that's what I would look forward to most.
As for Miller, she's ready for the midnight premiere. She and her posse already have their tickets. She's looking forward to seeing Lawrence's portrayal of Katniss Everdeen and that character's internal struggles.
She really wants to win, Miller said of Katniss. But she also doesn't want to kill anybody to do it. I'm curious to see how they're going to show that.
Addante wants to see how the government of Panem is fleshed out: I'm really excited about President Snow and seeing the other side of Panem that we don't get to see through Katniss' personal vision in the book.
Miller is also eager to feast her eyes on what promises to be a heartbreaking scene: The tribute Katniss pays to the ill-fated character of Rue (a snippet of this can be seen in the trailer).
I think that shows her character more than any other moment in the book, Miller said. It's fabulous. I can't wait to see it.
The Hunger Games hits theaters on March 23.
© Copyright IBTimes 2023. All rights reserved.