Hyperloop One Dubai Test Shows Photos Of Progress At Nevada Testing Site 'DevLoop'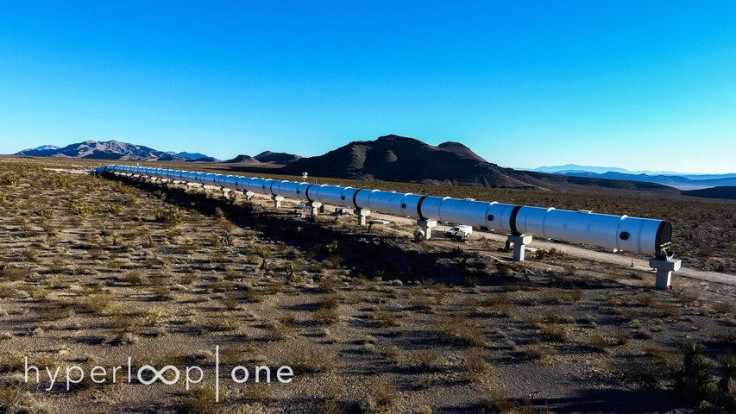 Hyperloop One revealed photos of its test tube, the DevLoop, located in the Nevada desert-- and it's huge.
A team of more than 240 employees have been working on the DevLoop, and it's nearly completed, a video released by Hyperloop One shows.
Read: SpaceX Hyperloop Competition: Elon Musk Says Tunnel Digging Will Start Tonight
The tube, located 30 minutes away from Las Vegas, weighs more than one million kilograms, is 500 meters long and has a diameter of 3.3 meters.
The first public trial of the DevLoop is slated for the first half of this year.
The test tube is in preparation for the installation of the commercial tube that will connect Dubai and Abu Dhabi, about a 100 mile stretch, in just 12 minutes. Hyperloop One said the tube could create a "UAE pan-urban area," with a 30-minute Hyperloop trip connecting Abu Dhabi, Dubai and Al Ain.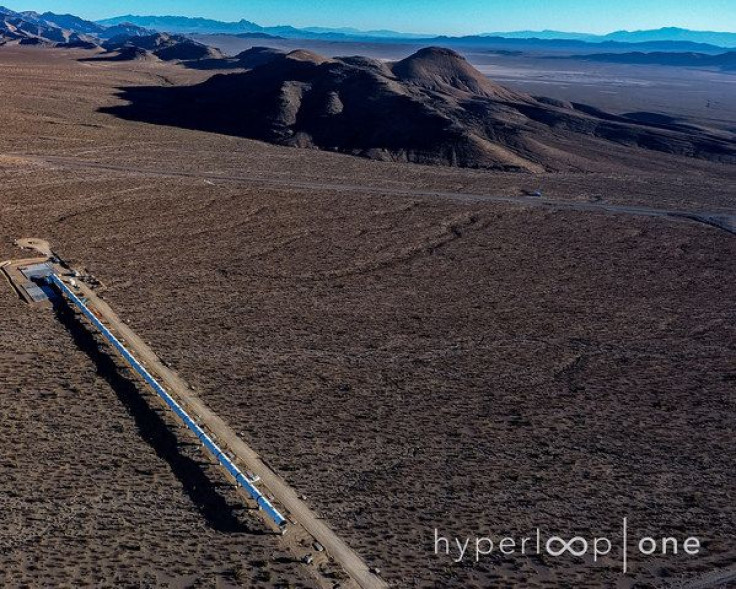 Hyperloop said transportation with the tube between major cities in the Gulf region could take less than an hour.
Read: Hyperloop in Europe: Company Lands Agreement With Czech Republic To Build Futuristic Service
Rob Lloyd, CEO of Hyperloop One, also said the company will make transportation faster, more efficient and cleaner in the Middle East.
"Tying together the Middle East region would produce greater virtual density, without congestion and pollution, spurring innovation, productivity, job growth and more powerful sharing of knowledge, labor and investment," said Lloyd in a statement.
© Copyright IBTimes 2023. All rights reserved.