'Hyrule Warriors' Review: It's The Combat Game Nintendo 'Zelda' Fans Have Been Waiting For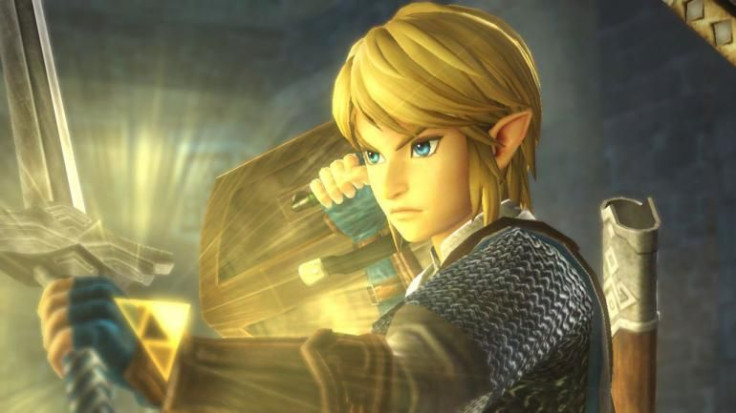 I'll admit, I'm a huge, huge fan of "The Legend of Zelda" series. I've played almost every game, and I've spent hours (okay, days) glued to my 3DS, Wii, Wii U or Super Nintendo completely lost in the world of Hyrule, haphazardly responding to text messages from my parents asking if I'm still alive. So, yes, I was excited when I heard Japanese video game company Koei Tecmo and Nintendo were collaborating to bring a "Dynasty Warriors"-type of fighting game to the "Zelda" franchise. "Dynasty Warriors" is a fighting game series that's been around since 1997, with "Dynasty Warriors 8" being the most recent addition to the series.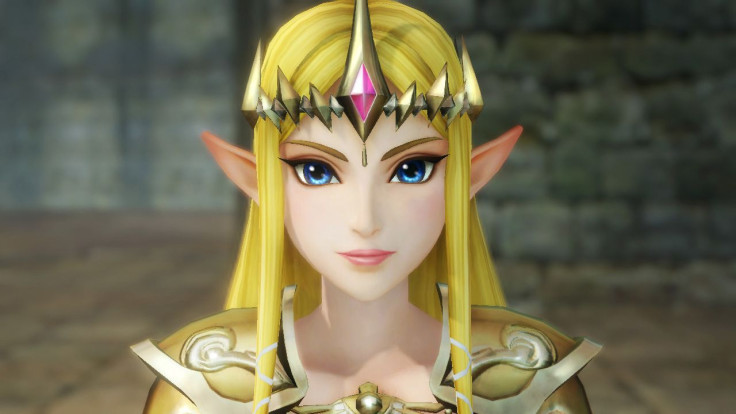 Before we begin, let's get one thing straight -- "Hyrule Warriors" is not a "Legend of Zelda" game. There's no puzzle-solving and no dungeons to explore. Essentially, "Hyrule Warriors" is missing two important elements of the "Zelda" series that make each title so addictive. You're not spending hours exploring every nook and cranny of a palace, you're not spending hours mastering mini-games or embarking on side quests to earn a heart container, a shiny new weapon or a piece of heart. Nope, you're dropped onto a large map filled with hundreds of bad guys – where you're free to hack, slash and beat up bad guys until you have to go to work the next day.
The basic premise of "Hyrule Warriors" is similar to other "Zelda" titles. Evil descends upon the kingdom of Hyrule and Princess Zelda asks Link to help out. In this particular narrative, an evil sorceress wishes to destroy Hyrule and steal the powerful Triforce to get Link to fall in love with her. After that, it's more "Dynasty Warriors" than "The Legend of Zelda."
Each character can perform two different attacks, a standard magic attack and a stronger ultimate attack. Once you defeat enemies, you're rewarded with health-giving hearts and multiple-colored rupees, just like in "Zelda" games. That's definitely one of the game's best features. Though "Hyrule Warriors" doesn't really feel like a "Zelda" title, you're constantly coming across elements of the series while playing. I often found myself getting excited when seeing familiar staples of the franchise. There's bombs! There's a bow and arrow! Red rupees? Awesome!
There's also a fire rod in "Hyrule Warriors," which has been one of my favorite weapons since it first appeared in 1991's "A Link to the Past."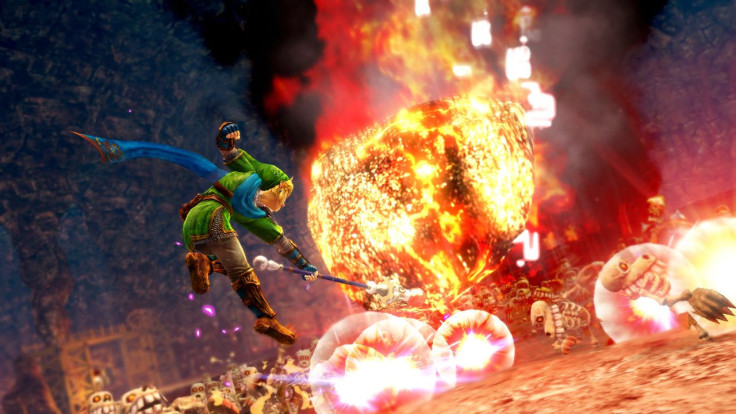 I feel like Nintendo and Koei Tecmo did a great job seamlessly incorporating well-known "Zelda" features into "Hyrule Warriors." Many of the sounds are even similar, like the music that plays when you open a treasure chest or blast open a wall with a bomb. And that's pretty awesome.
Some battlefields even include final bosses like in most dungeons in "The Legend of Zelda" series. I also liked this, since defeating a boss in "Zelda" is satisfying, and battling hordes of enemies in "Hyrule Warriors" can grow somewhat tiresome and monotonous.
"Hyrule Warriors" also has a crafting system, and embarking on quests in Free Mode and Adventure Mode allow you to obtain objects for crafting. This allows you to create more powerful weapons, which is a nice additional feature.
If you're a "Legend of Zelda" fan and you've always wanted to see your favorite characters as action heroes, you'll enjoy "Hyrule Warriors." I loved the ability to play as Princess Zelda, who typically doesn't play a major part in any of the franchise games. You can also play as Lana, Impa, Princess Ruto and more.
"Hyrule Warriors" is a beautiful game. The graphics are great and the elements of the "Zelda" franchise are all there. However, at times, it does feel like you're just playing a "Dynasty Warriors" title with Nintendo characters dropped in, which is probably why Nintendo chose not to establish "Hyrule Warriors" as an installment of the main "Zelda" series. If you don't mind this and are looking for a fun, entertaining action game to play, "Hyrule Warriors" is worth your time." If you're looking for the role-playing, mission-centered, puzzle-solving elements of most "Zelda" games, you should probably wait for Nintendo's next "Zelda" installment, which will launch for the Wii U sometime in 2015.
© Copyright IBTimes 2023. All rights reserved.