'Hyrule Warriors' Release Date This Fall: Nintendo Discusses Holiday Lineup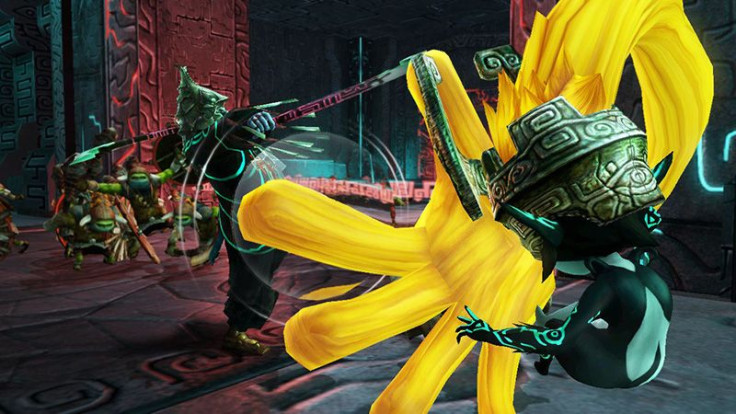 The year's halfway over, and Japanese gaming company Nintendo Co. (TYO:7974) is already preparing for the holiday season with a lineup of games that will launch just in time for some of the most profitable months for retailers. We spoke to Nintendo last week and got some hands-on time with the developer's most-anticipated games of 2014.
"Nintendo has a ton of great stuff coming out for the holiday season, for the Wii U and the 3DS," Krysta Yang, an assistant manager in public relations at Nintendo, told us Friday. "We're really excited to show off some of our great franchises to our fans."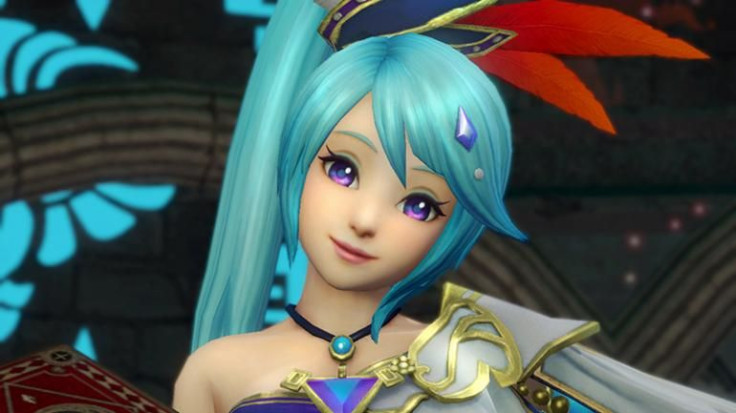 "Hyrule Warriors" -- Sept. 26, Wii U
This isn't your typical "Zelda" title, where protagonist Link traverses dungeons and castles to rescue Princess Zelda, who somehow manages to get herself kidnapped over and over again. "Hyrule Warriors" is a hack and slash, pure action game that's part "Dynasty Warriors" and part "Legend of Zelda."
For the hardcore "Zelda" fan, there's a lot of familiar elements from the series: when you defeat enemies, they turn into green, blue or red rupees. You're also fighting near Hyrule Castle, encountering large treasure chests and using weapons like bombs and Link's Master Sword. Princess Zelda is one of the playable characters in the game, and it's pretty awesome to see her taking on hordes of enemies with a bow and arrow.
"Hyrule Warriors" is a great use of Zelda franchise characters, enemies and locations. It combines all you love and know about 'Zelda,' and puts the gameplay into something you've never experienced before," Yang said.
"You're dropped right into the action, taking on these hordes of enemies, and you get to play with these characters you've never gotten to play before, like Impa and Midna and Zelda. I think people are going to enjoy seeing their favorite characters in a whole new way."
Last year, Nintendo president, Satoru Iwata, 54, stated that the game won't be a main series installment of the "Zelda" series, but more of a spinoff.
"Super Smash Bros." -- Oct. 3, North America for 3DS, Fourth quarter of 2014, Wii U
If you're familiar with the "Super Smash Bros." franchise, you know what to expect from "Super Smash Bros. for the Wii U and 3DS." The upcoming fighting games allow you to play a number of popular video game characters and engage in combat with up to four people. This will be the first version where users will be able to play Pac-Man. Other playable characters include Yoshi, Charizard, Captain Falcon, Palutena, Diddy Kong, Lucario, Toon Link, Sonic, Luigi, Princess Peach, Kirby, Mega Man Bowser and Pikachu.
This will also be the first time the title will be playable on a handheld console, the Nintendo's 3DS.
"The 3DS version will be really exciting. This is the first time that 'Smash Bros.' has been on a handheld. There's a whole new mode called Smash Run where you're on this massive map, beating up enemies from various Nintendo franchises to get power-ups and then fighting it out with your friends. I think it's going to be a ton of fun," Yang told us.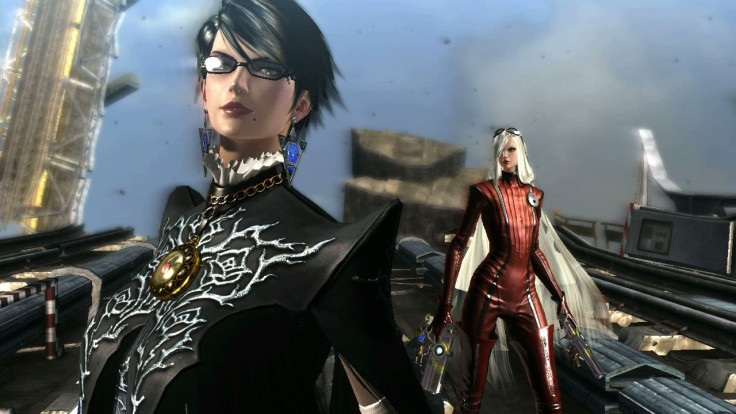 "Bayonetta 2" -- October, Wii U
Osaka, Japan-based Platinum Games continues the action of its "Bayonetta 2" predecessor, placing the heroine in a darkened, desolate city, where she must fight monsters, demons and mysterious figures.
Like the first title, "Bayonetta 2" is intense. Bayonetta's fighting skills are quick and deliberate, and she has the ability to summon giant monsters to devour large enemies. In one scene, she's protecting a child from a masked warrior in a white robe. After some standard combat, her enemy produces a large monster, and Bayonetta does the same. The remaining duration of the match takes place with two large, looming monsters battling it out in the background. Platinum Games is well known for creating games that have a lot of action going on at once.
"'Bayonetta 2' is such a graphically beautiful game. Platinum Games has a great fanbase behind it. They're well known for making really high-quality games. We're excited to see that coming exclusively to Wii U," Yang added.
"Bayonetta 2" is a visually stunning game. The graphics are impressive, crystal clear and extremely detailed, but this title isn't marketed to children since it features some graphic language and violence.
© Copyright IBTimes 2023. All rights reserved.