'I Bit Off More Than I Could Chew': Charlie Hunnam On Quitting 'Fifty Shades Of Grey'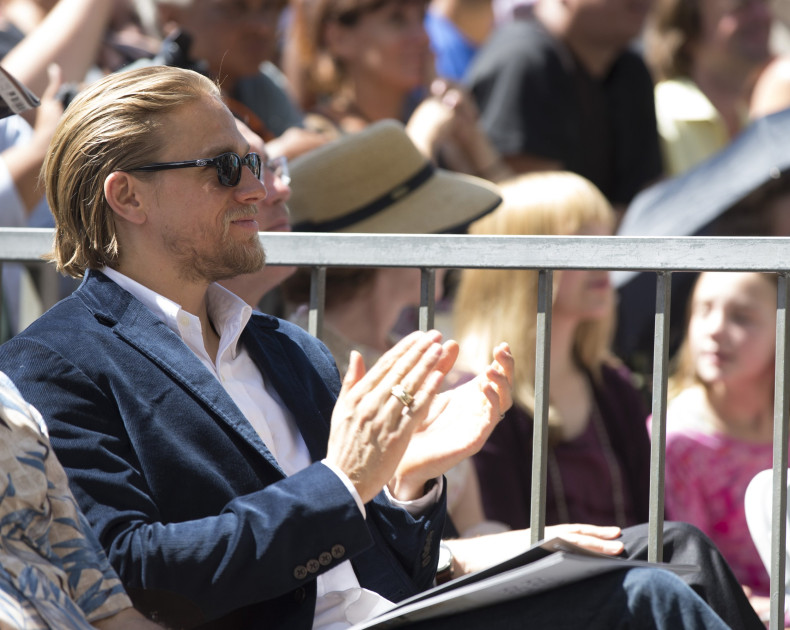 Charlie Hunnam has revealed his reason for quitting the film "Fifty Shades of Grey." The "Sons of Anarchy" actor was the first choice to play the role of the protagonist Christian Grey in the erotic movie, but left midway through production.
The 35-year-old actor was replaced by "The Fall" actor Jamie Dornan. Media speculation said Hunnam could not handle the demand for nude scenes and blamed everything on his schedule when he quit.
However, the real reason was different. The actor told Moviefone (via Fashion and Style) that he not only missed rehearsals but also had a "nervous breakdown" because of his extremely busy schedule at that time.
"I was going to finish 'Sons' at like 11 p.m. Friday night, get on the plane Saturday morning to Vancouver for 'Fifty,' missing the whole first week of rehearsal and start shooting Monday morning," the actor said. "I was going to shoot that film, wrap that on the Wednesday and the following Monday I was going to start shooting 'Crimson Peak' in Toronto. I just had like ... frankly, something of a nervous breakdown," he added.
The blond actor was aware of the massive scale of "Fifty Shades of Grey" and he felt he would not have been able to do justice to the movie because of other projects on his mind. In that scenario, quiting was the best option. The actor added that he could not easily get into the character of bondage-sex loving Grey. "I just couldn't transition from Jax Teller to Christian Grey in 48 hours. I bit off more than I could chew, and it was painful," he confessed.
"Fifty Shades of Grey" was released in February and earned mixed reviews from critics and fans. While the movie was a box office success in many countries, it was given an R-rating in the U.S. for its adult content. Dornan and Dakota Johnson are reportedly shooting a sequel called "Fifty Shades Darker."
© Copyright IBTimes 2022. All rights reserved.