Ibragim Todashev, Friend Of Tamerlan Tsarnaev Killed In Orlando By FBI, Admitted To Role In Unsolved 2011 Waltham Triple Murder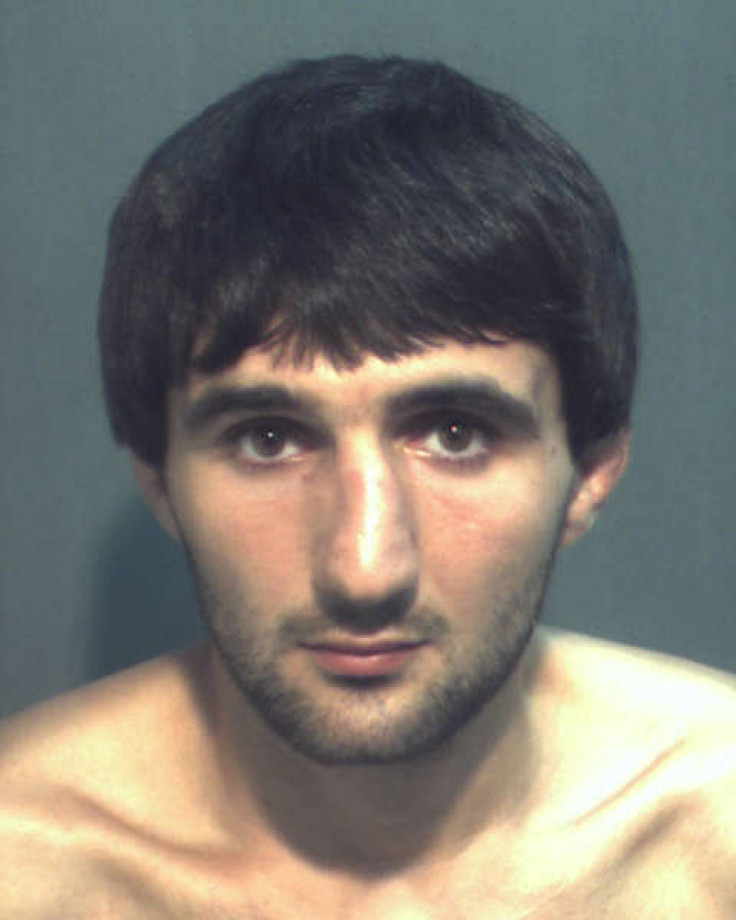 UPDATE 1:06 p.m. EDT: Todashev was about to sign a confession admitting that he and Tamerlan Tsarnaev were involved in the 2011 unsolved Waltham triple homicides, according to ABC News.
ORIGINAL STORY:
Ibragim Todashev, a friend of Boston bombing suspect Tamerlan Tsarnaev, was being questioned Wednesday in Orlando, Fla., by the FBI about an unsolved triple homicide and confessed to playing a role in the murders when he was shot killed by an agent, after allegedly lunging at the agent with a knife, authorities said.
The FBI's Boston division would not elaborate on the circumstances of Todashev's killing at the hands of an FBI agent, but multiple news outlets reported that Todashev was being asked about an unsolved 2011 triple homicide in Waltham, Mass., that prosecutors believe may have been carried out by the Tsarnaev brothers.
"The FBI is currently reviewing a shooting incident involving an FBI special agent," the Boston FBI division said in a statement. "Based on preliminary information, the incident occurred in Orlando, Florida, during the early morning hours of May 22, 2013. The agent, two Massachusetts State Police troopers, and other law enforcement personnel were interviewing an individual in connection with the Boston Marathon bombing investigation when a violent confrontation was initiated by the individual. During the confrontation, the individual was killed and the agent sustained non-life-threatening injuries. As this incident is under review, we have no further details at this time."
Brendan Mess, Erik Weissman and Raphael Teken were brutally murdered inside a Waltham apartment on Sept. 11, 2011, with their throats slashed and small amounts of marijuana sprinkled on their bodies. Their killings remain unsolved, but the Middlesex County prosecutor's office is investigating the possibility that the Tsarnaev brothers, Tamerlan and Dzhokhar, were connected to the killings after it was revealed that Mess and Tamerlan Tsarnaev were friends. At the time, authorities said they believed the three Waltham homicide victims knew their killer or killers.
Todashev's visit with FBI agents Wednesday started out cooperative, but the situation turned violent when the 27-year-old went after an agent with a knife, according to NBC News. Todashev was not believed to have had knowledge about the Boston bombings, but he was identified as a friend of Tamerlan Tsarnaev.
During the visit, Todashev allegedly confessed to having a role in the 2011 Waltham triple homicide, according to WESH in Orlando.
Todashev drew the FBI's interest because he was in contact with Tamerlan Tsarnaev before the April 15 Boston bombings, had been to Boston and was planning on going to Chechnya, according to CBS Boston. The Tsarnaevs are ethnic Chechens.
While reports indicated that Todashev and Tamerlan Tsarnaev were friends, a pal of Todashev's said the two did not have close ties.
"They were not best friends," Khusn Taramiv told WESH of Todashev and Tsarnaev.
Taramiv said the two met when Todashev lived in Boston, adding that his friend did not hold extreme Islamic views like Tsarnaev.
"He was not a radical. He was a Muslim,'' Taramiv said. "I'm a Muslim. That's it. ... He never had a gun. ... He was shocked'' by the Boston bombings.
Todashev's alleged role in the Waltham homicides came out after it was revealed earlier this month that forensic evidence may link the Tsarnaevs to the murders.
Tamerlan Tsarnaev was killed in a shootout with authorities April 19. His brother Dzhokhar escaped the firefight, but was apprehended later in the day after hiding out in the back of a boat in a backyard in Watertown, Mass.
Dzhokhar Tsarnaev is facing two terrorism-related charges and may face the death penalty. Boston prosecutors have yet to say whether they will seek death or life in prison as the 19-year-old's possible maximum sentence.
FOLLOW MORE IBT NEWS ON THE BELOW CHANNELS