'I'm Quitting Heroing' Episode 5 Live Stream: How To Watch Online, Spoilers
KEY POINTS
"I'm Quitting Heroing" Episode 5 is airing Tuesday
The episode will stream on Hidive
The series is based on the original work by Quantum
Two shocking reports are presented to the Demon King's army in "I'm Quitting Heroing" Episode 5. The new episode is titled "If You Want to Quit, Talk It Out First."
The official synopsis of Episode 5 reveals that dragon general Edwald has offered his blade, while shadowless general Melnes goes on a journey.
Leo Demonhart meets Melnes and wants to know why is he traveling. Melnes gives him an unexpected answer.
In the last episode of "I'm Quitting Heroing" anime, titled "The Drinking Party From Hell," Queen Echidna summoned Black Knight Onyx and Leo wondered if she caught on to him.
He recalled how Lily got close to revealing his true identity, but he dealt with her. However, he feared if the queen had figured out that Onyx and Leo were the same.
Echidna was delighted to see him and told him that she heard about his marvelous works from Shutina. She wanted to have a nice meal with Onyx and discuss a few matters.
"After saving humanity from the despicable Demon King, Leo Demonhart does not earn a hero's standing. Instead, he is regarded with suspicion and hostility by those he fought to protect. Treated as a pariah with nowhere else to turn, exiled Leo seeks a position in the army of his former nemesis! But the army is not what it once was before its defeat at Leo's hands, so to maintain his new position, Leo must whip the forces back into fighting shape," read the official series synopsis of "I'm Quitting Heroing" anime, according to Sentai.
The opening theme song of "I'm Quitting Heroing" anime, titled "Broken Identity," is by Minori Suzuki. The ending theme song, "Growing," is performed by Nao Toyama.
The cast of the anime includes Kensho Ono as Leo Demonheart, Yumi Uchiyama as Mernes, Tetsu Inada as Edvard, Misato Matsuoka as Jerietta, Minori Suzuki as Dianette, Kaede Hondo as Echidna and Hitomi Ohwada as Lily.
The anime is based on the original story by Quantum.
"I'm Quitting Heroing" Episode 5 is airing this Tuesday. Fans in the U.S. can tune in to Hidive to watch the new episode.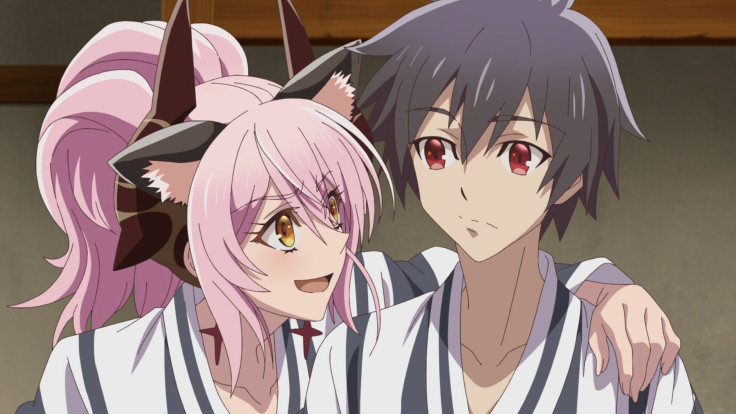 © Copyright IBTimes 2022. All rights reserved.
FOLLOW MORE IBT NEWS ON THE BELOW CHANNELS