Immigration Reform Bill Approaching, But Some Key Details Leak Early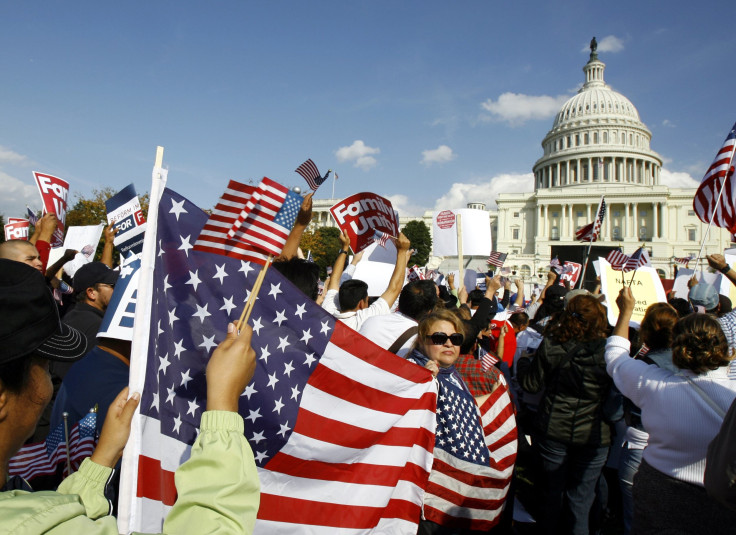 After months of deliberation, a congressional committee charged with drafting a bill to reform the American immigration system is expected to unveil its legislation on Wednesday.
While American citizens, legal residents and undocumented immigrants have waited for the details of the legislation to be released in full, people close to the bipartisan Senate committee have been leaking small bits of information to the media.
On Saturday, for instance, a Senate aide told CNN that the cutoff date for citizenship eligibility will be Dec. 31, 2011. That means anyone who came illegally to the United States this year will not be eligible for a path to citizenship as it is defined under the forthcoming bill.
The bill is also expected to shift immigration eligibility rules so that they are based less on family ties and more on work skills. On Thursday, the New York Times revealed a key detail regarding that shift: It is likely that would-be immigrants will no longer be eligible for green cards based solely on having a sibling who is a U.S. citizen.
But this tighter control will be balanced by a clause that removes limits for the number of spouses and children of citizens who gain green cards annually.
The legislation will also call for strengthening U.S. border security. The Associated Press reported on Wednesday that one of the bill's provisions will require security surveillance along the entire U.S.-Mexican border, with the goal of apprehending 90 percent of those who try to cross into the U.S. illegally in certain areas.
Those strong requirements are expected to be tied to the establishment of a 10-year process by which eligible undocumented residents can receive a green card.
These revelations have all been the subject of an intense debate that will continue even after rumors are put to rest this week. The Senate committee's bill will only mark one milestone on a long and contentious path for immigration reform: next comes a proposal from the House of Representatives on the same issue, which is expected to be drafted and released the coming weeks.
© Copyright IBTimes 2023. All rights reserved.
FOLLOW MORE IBT NEWS ON THE BELOW CHANNELS