Incoming Viacom CEO Plans Investor Campaign As Shakeup Looms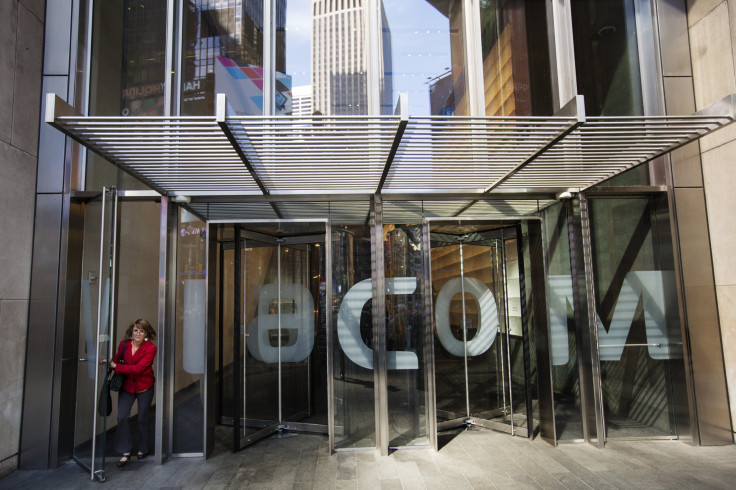 As Viacom Inc. prepares for the impending departure of CEO Philippe Dauman, his interim replacement, Thomas Dooley, is planning to reach out to investors, setting a new tone for a company that has kept communications minimal.
Dooley plans to set up meetings between shareholders and heads of Viacom networks, which include Comedy Central, MTV and Nickelodeon, two people familiar with the situation said on Friday. The move to engage is not unusual for a new CEO but marks a stark about-face from the closed, secretive culture that has surrounded Dauman and the $17 billion media company, investors and analysts told Reuters.
Viacom has been embroiled in a legal battle between Dauman and some members of its board on one side and controlling shareholder Sumner Redstone and his daughter, Shari Redstone, on the other, over control of Redstone's $40 billion media empire, which includes Viacom and CBS Corp. Redstone's privately held movie theater company, National Amusements Inc, owns 80 percent of the voting shares of both Viacom and CBS.
On Friday, Dooley told employees the two sides had come to an agreement under which he will replace Dauman, 62, who will stay on as executive chair until Sept. 13, according to a memo seen by Reuters.
Dauman will be allowed to present a plan to sell a minority stake in Paramount Pictures to the Viacom board, the sources said. Dauman will receive about $72 million under the agreement, they said.
Dooley, 59, has long been Dauman's right-hand man. In the memo, he said he will stay on as interim CEO until Sept. 30, at which time the board will make a decision on succession plans.
Under the settlement, the board would add five directors that National Amusements put forward in June, bringing the board to 15 directors after Dauman departs, according to the memo. Three of the existing directors are expected to step down after Viacom's annual meeting next year, a source familiar with the situation said on Friday.
Before the most recent legal fight, investors and analysts say they rarely met the heads of the businesses at the company and very few met Dauman other than seeing him at industry events.
"You read about the people who run the networks in the trades but I have never met them or Dauman," said Salvatore Muoio, whose firm New York-based S. Muoio & Co has owned voting shares of Viacom for six years. "I can't remember the last time they had an analyst day." In fact, the last analyst day was in 2006.
Dooley is hardly guaranteed to get the top job, making his outreach campaign important for himself as well as for the company. Some investors believe it would be better for the role to go to an outsider with a more creative background who could attract new talent and improve programming across Viacom, which has been struggling with lagging ratings. Others want Viacom to merge with CBS, also controlled by the Redstone family.
Dooley and Dauman have worked together for more than 30 years. They have been at Viacom twice, most recently returning in 2006 after Viacom was spun off from CBS when Dauman became CEO and Dooley was chief administrative officer, eventually being promoted to chief operating officer.
"I would prefer somebody with a fresh perspective who has a stronger background in entertainment and media," said Ben Strubel, a principal with Lancaster, Pennsylvania-based wealth manager Strubel Investment Management, which owns non-voting shares of Viacom.
Viacom has taken steps to improve its programming and Dooley hopes to better convey those steps as well as what the company is doing to provide advertisers with better data on its viewers, the sources said. Dooley, who was an architect of Viacom's strategy around data, plans to work with the company's board to assess Viacom's turnaround strategy, according to the memo.
Viacom has been struggling to turn around its declining ratings as more of its viewers cancel cable to get content online. Domestic ad revenue sank 4 percent in the third quarter and Viacom's stock is down 50 percent over the past two years.
For investor Mario Gabelli, whose firm is the second-largest owner of voting shares after Redstone, the real question is whether Viacom will be put back together with CBS and run by CBS CEO Leslie Moonves.
"I believe that Les can run this," he said.
© Copyright Thomson Reuters 2023. All rights reserved.