India August WPI Inflation Grows At Its Fastest Pace In 6 Months; Hurts Rate Cut Hopes Needed To Kickstart Ailing Economy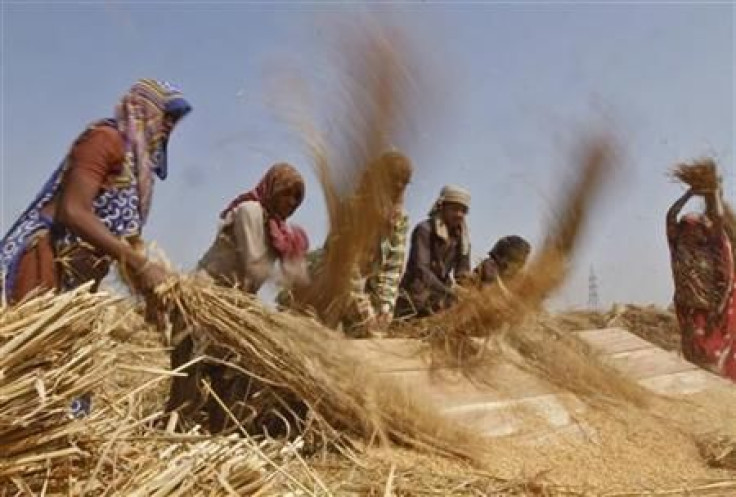 India's headline inflation in August rose at a higher-than-expected rate to 6.1 percent -- clocking its fastest growth in six months -- official data showed on Monday, diminishing chances of interest rate cuts by the Reserve Bank of India, or RBI, which will announce its mid-quarter monetary policy review on Friday.
The Wholesale Price Index, or WPI, increased 8.01 percent in August compared to the same period a year ago, and was up from the 5.79 percent reading in July and higher than the 5.8 percent growth predicted by economists.
Meanwhile, the build-up inflation rate in the current fiscal year until August stood at 3.91 percent compared to a build-up rate of 4.35 percent in the corresponding period a year ago, according to the official release.
The inflation rate was mainly driven by higher food inflation, which rose sharply to 18.18 percent in August compared to 11.91 percent in July. The index for food articles increased by 3.4 percent; the fuel and power index rose by 3 percent; the minerals group went up by 1.1 percent; and the non-food articles group rose by 0.9 percent.
The higher prices were also triggered by a depreciating rupee, which has lost more than 7 percent against the dollar in August, as imports become costly adversely affecting domestic prices. A depreciation of 10 percent in the domestic currency "leads to 1% inflation," according to a research note from Bank of America-Merrill Lynch.
The higher-than-expected inflation is also expected to pose challenges to newly-appointed RBI Governor Raghuram Rajan who will hold his first policy review meeting on Friday. Rising inflation limits the central bank's ability to ease policy rates and liquidity, which are essential to kickstart an economy, which grew at its slowest pace in a decade in the second quarter.
© Copyright IBTimes 2023. All rights reserved.