India Wants Russia To Help It Build Navy Ships Equipped With Missiles, Anti-Aircraft Technology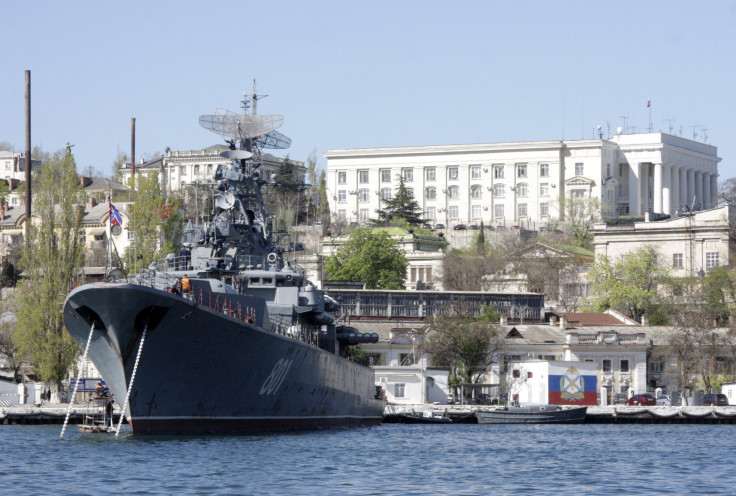 India could soon team up with Russia to build frigates ships. The Indian Defense Ministry is reportedly interested in setting up a deal to build the war ships on its own territory alongside Russian producers, a shift from prior agreements in which naval vessels were delivered, according to Sputnik News.
The Russian news organization reported that the Indian government is interested in the joint production of vessels just two years after the completion of prior deals in which Russian producers delivered six frigates. "After we completed a series of three Indian orders, we hoped that India would continue partnership," said Oleg Shumakov, director of the Yantar Shipyard, which is one of the producers of the frigates ships, told RIA Novosti, according to Sputnik News. "The Indian Defense Ministry said the county's navy needed three-four more vessels of that class. Currently, they are examining a scenario to produce such ships at home, of course, with our participation and under our guidance."
Russia producers from 2003 to 2013 built and delivered six frigates to India. The first three ships were equipped with Russian Klub-N cruise missiles, while the others were equipped with co-produced Russian-Indian BrahMos cruise missiles. The new planned co-produced ships -- which would be of the project 11356 or Admiral Grigorovich class -- would be equipped with as advanced technology as possible.
"Weaponry progresses non-stop, so, I think, the new vessel will be equipped with something more advanced," Shumakov said. "However, as for its seagoing capabilities, it will be the same. Now we are consulting with our Indian colleagues on all the aspects of the project."
The frigates from project 11356, which weigh 4,000 tons and are 410 feet long, are designed to fight against warships, submarines and deal with aerial attacks. The vessels, which hold 180 crew members, come equipped with missiles, artillery guns, and anti-submarine/anti-aircraft technology.
A different Russia military deal has also drawn recent attention. A canceled 2014 deal in which France was to build two Mistral-class helicopter carriers for Russia is still causing negotiation complications between the countries. France recently agreed to propose financial compensation for the deal, which was canceled amid concerns of Russia's involvement in a conflict between pro-Russia separatists and Ukraine.
© Copyright IBTimes 2023. All rights reserved.
FOLLOW MORE IBT NEWS ON THE BELOW CHANNELS