Indian Government Plans Nuclear Missile Defense Shield For Delhi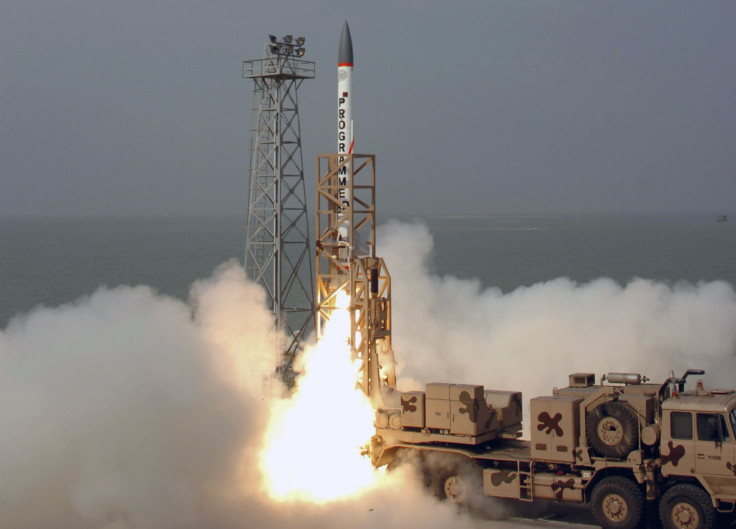 The Indian government has placed two missile-tracking radars in the capital city of New Delhi, the first part of a planned effort to give the city a nuclear missile shield, local media reported on Saturday. The planned shield, expected to be operational by 2016, would see New Delhi joining the ranks of cities like Beijing, Washington, London and Tel Aviv that already have missile shields.
When completed, the shield would be able to intercept incoming missiles fired from as far as 3,100 miles away, anonymous government officials told the Economic Times, an Indian newspaper. The Swordfish radars, which were developed with Israeli assistance, are the first step of an accelerated process that would create a missile defense system for major Indian cities. The next one in line is reportedly the city of Mumbai.
Officials in Prime Minister Narendra Modi's administration said they had made upgrading India's missile defense a priority ever since coming to power to power last May, Economic Times reported. The next step of the plan would be to establish missile interceptor units.
India's missile defense plan was established in 2006, but progress in establishing shields for cities has been slow after a set of tests between 2009 and 2012. The last two years were markedly slow for the program, culminating in a failed test in April 2014.
The country's Defence Research and Development Organisation (DRDO) finished development of an interceptor missile, having an effective range of 2,000 km (1,240 miles), in 2012, which they hope to upgrade to 5,000 km (3,100 miles) by 2016. DRDO reported that test interceptions of simulated targets launched off the coast of Orissa were successful, in both endo-atmospheric and exo-atmospheric targets. However, the tests were conducted using the relatively slow Prithvi missiles, which do not compare to more advanced, long-range ballistic missiles, according to the Institute of Peace and Conflict Studies.
U.S. Defense Secretary Ashton Carter, then the deputy defense secretary, said in 2012 that the U.S. may be willing to work with India to develop its missile defense system in the future. "That is an important potential area for our future cooperation," he said. "I think BMD [ballistic missile defense] has great strategic importance and, therefore, the two governments should discuss that strategically before they discuss that technically."
The shield would require the manufacture of several dozen missiles a year in its current state. Officials from the Modi administration told Economic Times that the shield was a priority because of the growing sophistication of the nuclear arsenal possessed by India's neighbors, chiefly Pakistan.
They reportedly added that it is even more important considering that Indian policy does not authorize the first use of nuclear weapons, a doctrine Pakistan does not follow.
© Copyright IBTimes 2023. All rights reserved.