UK, India 'Invested Very Deeply' In Trade Talks, Likely To See Progress This Week: Expert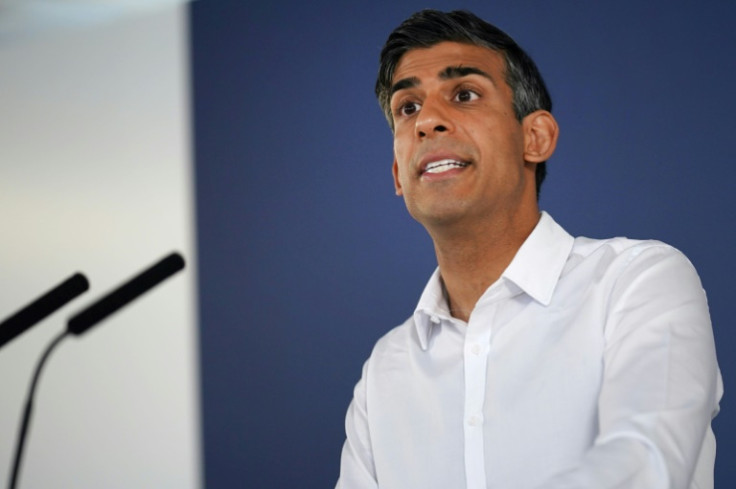 KEY POINTS
UK's Trade Secretary Kemi Badenoch is traveling to India, and is expected to have talks about the trade deal
However, it is unlikely the trade deal will be ironed out before Rishi Sunak's visit to India next month
India has shown willingness to slash the import duty on cars and whiskey if the UK relaxes some of its visa rules for Indians
Trade talks between Britain and India are expected to see some progress this week, but it is unlikely the deal will be fully ironed out before the U.K. Prime Minister Rishi Sunak's visit to India for the G20 summit next month.
The trade deal is very important for both the U.K. and India, and both sides are "invested very deeply," Harsh V. Pant, author and Vice President--Studies and Foreign Policy at Observer Research Foundation, New Delhi, told International Business Times.
"For the U.K., this would be a major deal post-Brexit with a very big economy like India" whereas for the Asian country, which "has not signed very many trade deals, this is likely to be one of the most comprehensive ones compared to the interim agreements India has signed with Australia," Pant said.
U.K.'s Trade Secretary Kemi Badenoch is visiting the Indian city of Jaipur, where G20 trade and investment ministers will gather for talks on Thursday and Friday. Badenoch will also be traveling to Delhi for bilateral talks with Piyush Goyal, India's minister of commerce and industry, during this trip.
Badenoch's visit is expected to intensify the U.K.-India trade talks, but, contrary to speculations, there is no indication from either side about a full deal being agreed upon by the time Sunak arrives in India in September.
Through the agreement, the U.K. hopes to increase exports to India, with a particular eye on the automobile and whiskey segments. The U.K. currently faces large tariffs on these exports, and is consequently forced to slap a higher price on the products when they are finally sold to Indian consumers.
India has shown its willingness to slash the import duty on cars and whiskey if the U.K. relaxes some of its visa rules for Indians.
Pant noted that India is willing to bring down tariffs, but "will also have to ensure that its own domestic industry does not suffer, especially at a time when Indian policymakers are looking to expand India's own domestic manufacturing base."
The U.K. economy also has a considerable advantage in the services sector, and hopes British service firms can expand in India. However, India has also gained strength in the services sector, and it is, hence, unclear how much room will be made in the agreement for this sector.
"There are a number of issues on the table at the moment that require careful scrutiny," Pant said.
"I don't see any hurry on either side to conclude a bad deal because that might be very difficult to sell to the domestic public and also it might boomerang at a time when both Britain and India will be going into elections," Pant added, noting the agreement is "politically sensitive" in nature.
It is likely that both countries would be willing to spend a few more weeks or months before shaking hands on a final, crease-free trade deal.
"Both sides are careful in not celebrating prematurely and not indicating that a deal is imminent. So these last few weeks and months would be very critical," Pant said.
© Copyright IBTimes 2023. All rights reserved.