India's Moment To Get Chips Off The Block
A few weeks back, in Washington, D.C., the National Security Advisors of the United States and India led the first meeting of the bilateral Initiative on Critical and Emerging Technology (iCET). The importance of a strategic partnership on cutting-edge technologies between the United States and India cannot be overstated in the emerging geopolitical scenario. Among the action points that came out of the meeting was the necessity to develop resilient supply chains for semiconductors, also a priority under the Quad grouping.
The United States has already passed the ambitious CHIPS Act to attract the return of manufacturers of semiconductor fabs. Impressively, India's government has also announced a $10 billion policy to support the building of its own semiconductor and display fabs. India has no time to lose in implementing its plans.
There is little doubt that a big churn is set to happen in the manufacturing of semiconductor fabs. At present, the industry is highly concentrated. At the bleeding edge of 10 nanometers and below, more than 90% of production is concentrated in just two locations: Taiwan and South Korea.
Taiwan's supply chains are at a high risk of disruption given the recent Chinese rhetoric around the island. South Korea has an unpredictable and potentially disruptive neighbor to the north. If any conflict were to happen in these geographies, the world economy could reach a point of paralysis.
Overall, if one considers all types of semiconductor technology, the concentration of supply chains is still worryingly high. More than 75% of manufacturing happens in Taiwan, South Korea, Japan and China.
While Taiwan and South Korea lead at the moment with around 20% each of the global market share, China is estimated to corner at least one-fourth of the global market in the next few years, and up to 33% by the end of the decade. That is not a comfortable scenario for the rest of the world. In fact, these are the trends that have encouraged the United States and India, among other countries, to pursue aggressive policies to enable the diversification of fabs.
The Government of India has an excellent policy that is in line with global benchmarks, offering a 50% capital subsidy to those setting up semiconductor and display fabs. In addition, state governments like Gujarat have announced supplementary policies offering additional capital subsidies as well as a secure supply of power and water.
Every country where fabs have been set up successfully has required committed government support and flexibility to overcome potential hurdles. It is important to remember the technologies involved are complex, the infrastructure expensive and the ecosystem gigantic. Many pieces of the puzzle need to come together for success, with government entities playing a leading and facilitating role.
There will be support available, in terms of knowledge exchange, financing, market access and ecosystem development, most notably from the Quad countries of Australia, India, Japan and the United States. The Quad countries already have ample capabilities in strategic sectors like semiconductors, electric vehicles and batteries.
In a significant move, the United States has also already imposed restrictions on the export of higher-end semiconductor technology to China. And its allies are aligned with that. By itself, that opens the door for India, a key member of the Quad, to eventually become a partner in bleeding-edge technologies once its ecosystem is up and running. But before reaching the high end, India can leverage support to fast-track its semiconductor ambitions.
The good news is that India already has credible parties in the fray to enter this strategic sector. Not many countries have the private sector capacity and ability to form trusted partnerships to execute projects of this scale and complexity.
Vedanta Group, with Foxconn as one of its partners, seems to be the frontrunner, as per media reports. The group has a reputation for great entrepreneurial energy and expertise in complex, large-scale manufacturing in India. An almost $20 billion annual revenue and a large global presence in minerals and metals (including zinc, aluminum, copper, iron, steel and oil and gas) give Vedanta the financial strength and managerial expertise to enter into a new manufacturing business.
More partners will join this venture. Encouragingly, the Tata group, India's most diversified and reputed business conglomerate, has also set up an electronics division to begin semiconductor manufacturing. Those who are familiar with fabs know that the toughest part of the process is getting started, particularly in a country with no existing ecosystem. That is a reason to move faster, not slower.
Once there are a couple of anchor companies and the ecosystem develops, much more investment will flow. To facilitate technical collaborations, partnerships and cross-border investments, the Quad Investors Network has launched a semiconductor expert group to bring industry experts, investors, researchers and policymakers from all four Quad nations to accelerate the flow of known knowledge and capital.
The returns to the Indian government, the country and indeed the rest of the world will be several multiples of the $10 billion that the Government of India will provide as support. There are few sectors, if any, which can combine strategic importance with a good business proposition. India needs to board the semiconductors bus now.
(Karl Mehta is a tech entrepreneur and investor based in Silicon Valley and serves as chairman of Quad Investor Network in an honorary role. He also is chairman of the Mehta Trust, a family office for investments in deep tech and climate tech.)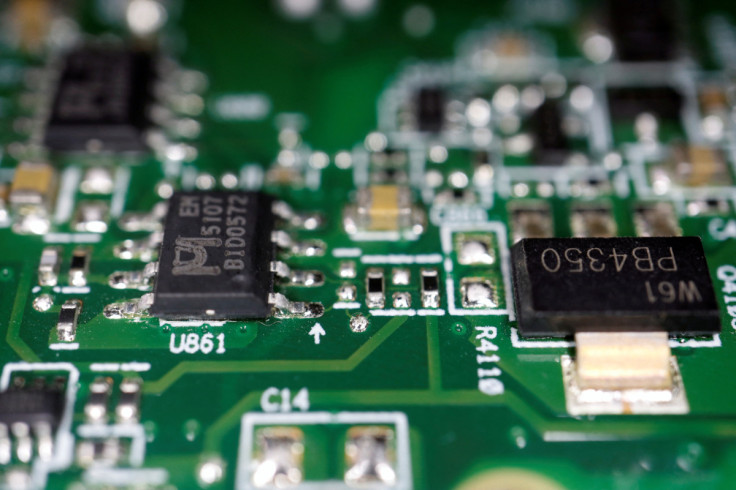 © Copyright IBTimes 2023. All rights reserved.