Indonesia Dismissive About Australian Outrage Over Bali Nine Executions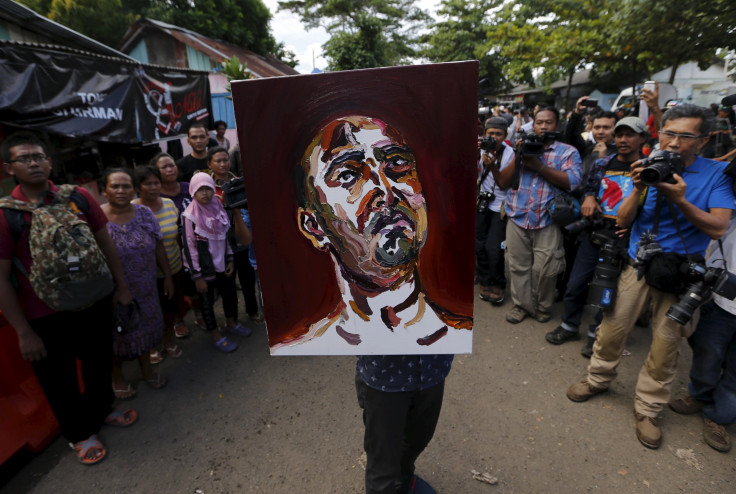 Australia recalled its ambassador from Jakarta to protest Indonesia's execution of two Australian nationals despite several pleas for clemency. Australian Prime Minister Tony Abbott confirmed the withdrawal of Ambassador Paul Grigson early on Wednesday, saying Australia regretted the "cruel and unnecessary" executions of Andrew Chan and Myuran Sukumaran.
"We do deplore what's been done and this cannot be simply business as usual," he said, according to ABC. "For that reason, once all the courtesies have been extended to the Chan and Sukumaran families, our ambassador will be withdrawn for consultations.
"I want to stress that this is a very important relationship between Australia and Indonesia but it has suffered as a result of what's been done over the last few hours," Abbott reportedly said.
Abbott added that the move to recall the ambassador was "unusual, indeed unprecedented," and said the decision underscored how seriously Australia took the execution of the duo, who were sentenced to death by Indonesia, for attempting to smuggle heroin out of the country to Australia.
Brazil's government also expressed "deep dismay" over the execution of a Brazilian national, Rodrigo Gularte, along with seven others, including the Bali Nine duo, early on Wednesday.
However, Indonesian Foreign Minister Retno Marsudi dismissed Australia's move, stating: "The recall of ambassador, the summons of ambassador for consultations is the right of the sending country, in this case it is the right of Australia," Marsudi said, according to the Sydney Morning Herald. "Everytime we communicate with Australia we always emphasise Indonesia's interest in continuing to having a good relationship."
Indonesia's President Joko Widodo also said that Australia's withdrawal would not change his country's stance on the death penalty. "This is about our legal sovereignty," he said, according to the Herald.
Indonesia's Attorney General Muhammad Prasetyo defended the executions as one front of its "war against horrible drug crimes that threaten our nation's survival," Agence France-Presse reported. Prasetyo said that Brazil and the Netherlands had also withdrawn their diplomats after six people were executed on similar charges in January, and dismissed them as a "temporary reaction."
"It's a diplomatic concern and needs to be resolved diplomatically," Prasetyo said.
Vice President Jusuf Kalla also downplayed the incident, calling it a "normal thing in diplomatic relations," according to the Jakarta Post.
"We once also recalled our ambassador there, don't forget about that," he pointed out, referring to Indonesia's withdrawal of its ambassador to Canberra in 2013 over allegations that the Australian government had spied on former president Susilo Yudhoyono and other top government officials.
Correction: This story has been amended in the fifth paragrapth to show seven others along with Brazilian national Rodrigo Gularte were executed earlier this week, and not eight others as was earlier reported.
© Copyright IBTimes 2023. All rights reserved.
FOLLOW MORE IBT NEWS ON THE BELOW CHANNELS