An Industry Disrupter: Sens Creates the Most Intense Candle Range Yet
The global candle market is experiencing growth at a CAGR of 5.26%.
SENS is disrupting the luxury candle market with their intense range of scented candles.
Millennials are one of the biggest drivers of demand for candles as well as being the demographic which commonly produces candles.
The global market for candles is enormous and it was valued at $7.1 billion in 2020. The market is projected to grow continuously in the future and this growth is driven by a number of factors. There is an increasing demand for candles as items of decorations in homes and offices. Additionally demand is increasing for scented candles as practices such as aromatherapy make a concurrent rise in demand. The candle market is expected to grow at a CAGR of 5.26% to reach a value of $10.6 billion by 2028.
The candle industry is also benefiting from the tastes of millennials as this demographic has shown a preference for candles as both decoration and a source of lighting. Many candle makers are also emerging from this demographic to create new candles and provide their own unique perspective on what a candle can be. This has led to market innovations such as remote controlled LED candles and candles which do not use any form of flame.
One of the new candle brands which has been making a name for themselves is SENS. This is a luxury candle brand which places a great deal of care and consideration into every aspect of their candles. This can be seen in the candles' unique presentation as they are housed in ceramic instead of the more traditional glass container. The flagship candle of the brand, the SENS 01, spent a year in product development to create a scent which is truly unique and remarkable.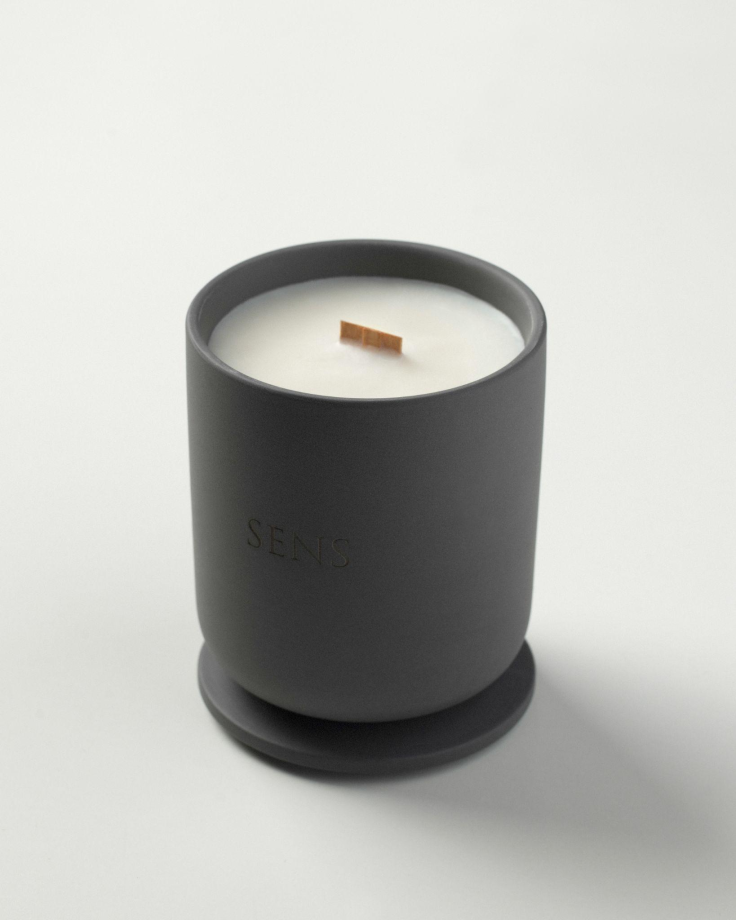 SENS and the Most Intense Candle Range Yet
SENS is led by Michael Romero who was a professional photographer before he founded the company. This professional experience has allowed Romero to develop an understanding of the nature of the business world and how the back end of a business operates. It has also helped him develop his own aesthetic and style which he brings to the candles that SENS produces. This aesthetic is seen across the range of products which SENS produces as well as the vision which they produce on their website.
SENS uses ceramic containers for their candles to elevate the luxurious nature of the product and provide a unique aesthetic to their candles. Many other luxury candle brands utilize glass as the material for the candle holder. This material is more fragile and it does not necessarily convey the same level of luxury which a ceramic candle holder provides.
The materials used in SENS candles are selected with a high degree of thought and consideration. This extends to the wick of the candles which are made from wood. This wick allows for a consistent burn and a pleasant crackling sound. The candles are all made from an organic blend of soy wax which contributes to the aroma which they produce. The wax is mixed with natural essential oils that produce the distinctive and intense scents of the candles. Every candle which SENS produces is hand poured in a limited batch to further create an exclusive experience for their candle users.
SENS has set itself the mission of being the most intense candle available on the market. They aim to achieve this goal through their meticulous design process and careful manufacturing procedure. The candles that SENS produces are created to fill a space with three important things: light, smell and aesthetic quality. This is aided by the attention to detail which SENS takes care to include in every level of the design process.
The scent which a SENS candle produces is of a lasting nature and will remain in a room for some time after the candle has been burnt. This helps to maximize the utilization of each candle. This is in part because of the all natural materials which SENS uses to create their candles which have already been discussed. The materials focus on sustainability and being environmentally friendly so that consumers can engage in more ethical practices of consumption.
Final Thoughts
The candle market is performing well thanks to an increase in demand for candles as both a source of light and for the purposes of decoration. Scented candles are also driving market growth as demand is increasing for this product. The luxury candle brand SENS is disrupting the candle market through its utilization of new and innovative materials. With a focus on sustainability and careful attention to design, SENS is able to produce a high quality product which is unique amongst the luxury candle market. SENS candles produce an intense and pleasurable aroma which will fill a room and provide it with a new dimension.
FOR FREE to continue reading
✔️ Unlock the full content of International Business Times UK for free
offer available for a limited time only
✔️ Easily manage your Newsletters subscriptions and save your favourite articles
✔️ No payment method required
Already have an account?
Log in
© Copyright IBTimes 2023. All rights reserved.