Instagram Testing A Bunch Of New Features Including Native 'Regram' Button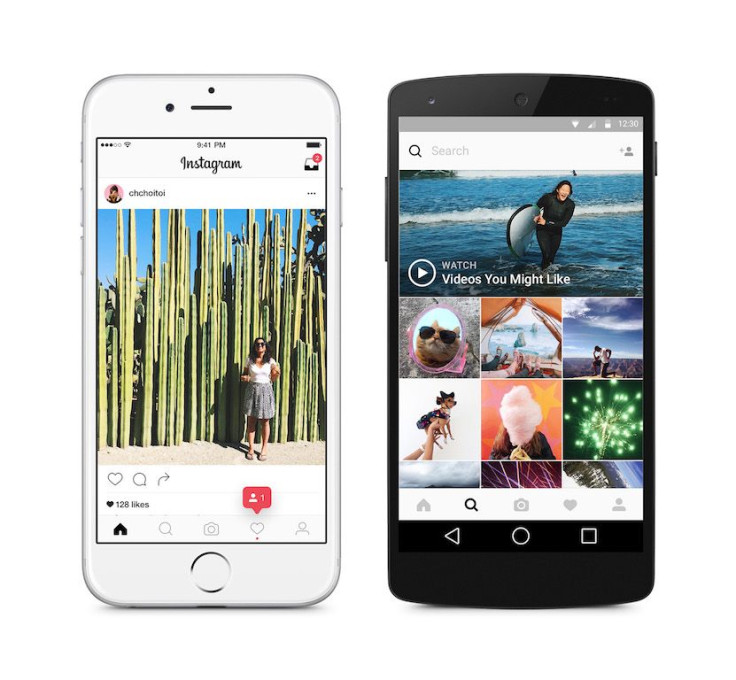 Instagram has added a ton of features over the last couple of years and even copied some of Snapchat's own features. Now, it looks like instagram isn't stopping for it's been discovered recently that it's already testing a bunch of new features, some of which may actually arrive on its app in future updates.
The information on the new features that Instagram is currently testing some features was first obtained and reported by The Next Web. There's no guarantee that any of these new experimental features will ever arrive on the Instagram app anytime soon, but TNW is "fairly confident" that at least a few of them might become available in the near future.
"Regram" Button
The first new feature is a native "Regram" button on Instagram posts. The button will allow users to instantly re-share an Instagram post to their own account. The "Regram" button appears to be located beneath the Instagram post right next to the share icon.
Currently, one of the ways to re-share an Instagram post is by taking a screenshot or saving the photo or video on their device and post it on their own. Another option is using third-party apps like Regram and Repost, which are available from the Apple App Store and the Google Play Store.
Adding a native Regram button inside Instagram would eliminate the need to save posts or use third-party apps. It's very likely that this is a feature that a lot of Instagram users have been waiting for.
GIF Support
Another feature discovered by TNW is the ability to search and add GIFs to Instagram Stories. The site claims that GIFs can be used for regular Instagram posts, as well. There's not a lot of information on how this feature will fully work, but it looks like Instagram has partnered with Giphy to make this feature work.
TNW published a short video showing how GIF search will work on Instagram and even included a GIF in one of its Stories. It remains unclear how GIFs will look like on regular photo and video posts. The GIFs that are available appear to be quite limited, but that might change once Instagram decides to roll out the feature.
Archiving Stories
This feature will allow users to save and archive their Instagram Stories. Archived Stories will only be viewable by the user who created it and are saved within the Instagram app. Users should be able to look back at their past Stories from months or even years ago.
Close Friends & WhatsApp Sharing
Instagram appears to be testing a new Close Friends List. Users will be able to add their closest friends into a group. Users will then be able to start sharing new posts that are only viewable by those who are part of the Close Friends List. Those who are part of the Close Friends group will also start receiving notifications when someone within the group has posted a new photo or video.
The share button on Instagram posts also brings up the option to share content to WhatsApp. There's only a single screenshot of this feature, and it appears as though that it will first be available on iOS devices.
Instagram Beta App for iOS
Instagram has had an Android beta app for some time now and it looks like iOS is getting its own. TNW claims that Instagram has began inviting a select number of users to test out the new iOS beta app. Those invited should be able to try out some of the upcoming new features before they're made available to everyone else.
Other Features Being Tested
Some of the other new features being tested by Instagram include the options to quickly search for top emojis and top hashtags in the search section. There also appears to be a feature that will allow users to follow hashtags. Then, there's also a pinned thread option in direct messages and emoji shortcuts while typing.
Instagram hasn't confirmed or denied if any of these new features will arrive on the Android and iOS apps, but it's interesting to know that it is testing out new features that could further improve the user experience.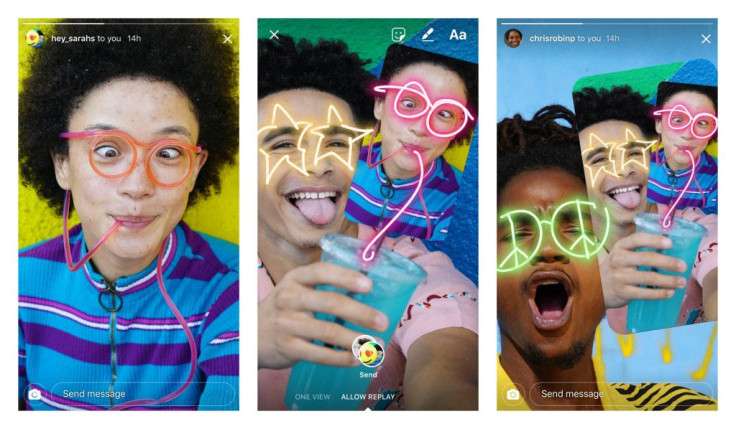 In other Instagram news, the company launched a new "Remix" feature for Direct Messages. The new feature allows users to edit their friends' photos and send the photos back to them, accoridng to MacRumors. This feature is available on version 24 of the iOS and Android Instagram app.
"When viewing a photo message from a friend, tap the camera icon at the bottom and capture a reply. Your reply includes a sticker of what you're replying to. Move and resize it, and add your own twist with stickers, text and drawings. You can remix photos back and forth for a fun visual of your conversation," Instagram said in a press release.
© Copyright IBTimes 2023. All rights reserved.
FOLLOW MORE IBT NEWS ON THE BELOW CHANNELS