Instagram's Ads Will Use Facebook Data To Target Your 'Likes' And Interests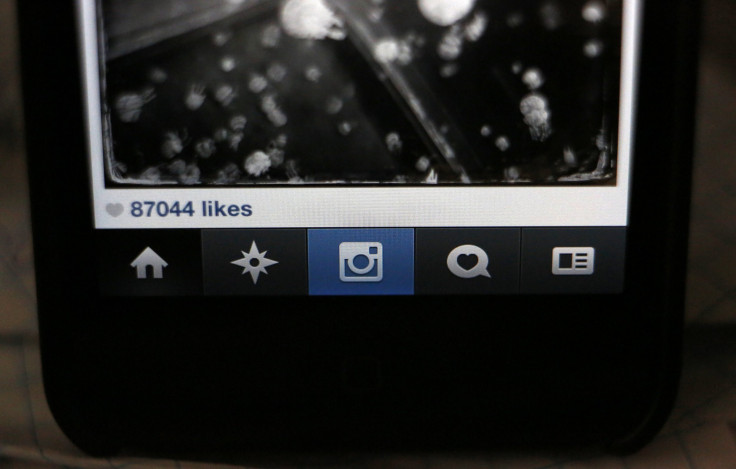 Instagram, like Facebook, is much more than just a collection of content from your friends. These social networks are businesses, and their money-making mission is to help advertisers reach you. Now they're making that much easier by opening up an ad network and including targeting features to make it more appealing to brands.
Instagram will offer an ad format that lets users click to purchase a product, sign up on a website or install a mobile app, the company announced in a blog post Tuesday. Previously, brands could direct followers to their sites and to make purchases by including URLs as captions -- a system that they did not have to pay for. But now, being part of the network will allow them to include more attractive and obvious actionable links. Here's what the ads will look like: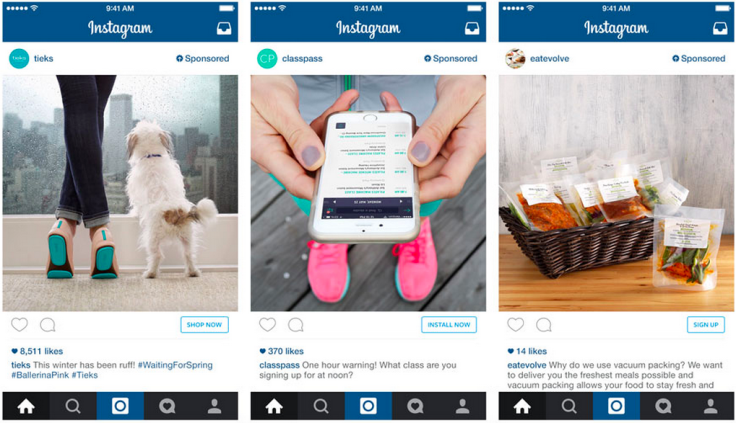 Also, Instagram will allow advertisers to target users by age, location and gender. The company is also looking to target based on demographics and interests as well as integrate data from businesses, all of which they said will be powered by Facebook's technology.
Photo-sharing app Instagram, which was purchased by Facebook in 2012, introduced ads in November 2013. These ads include photo, video and carousel ads in which users can swipe through a reel of products and not "direct-response formats." But the company has since limited its ad-buying network to a selected group of marketers. In this initial phase, Instagram has run 475 campaigns with big brands like Disney, Michael Kors ad Taco Bell, Adweek reports.
Instagram's advertising appears to be doing well. Ad recall from sponsored posts on Instagram was 2.9 times higher than the norm for online advertising, as measured by an insight tool known as the Nielsen Brand Effect, Instagram's blog post reads. "It's an ideal platform to shop on as it's so visual and fashion oriented," Old Navy Media Director Michele Schuh told Adweek in an email. Brands on Instagram not only have access to the app's 300 million active users but to those who are engaged by visual and virtual content.
Instagram's new push into advertising shortly follows Pinterest's introducing a buy button Tuesday that will also let Pinterest users more easily purchase items that are featured on the site. Google also has plans to add a buy button to search results.
© Copyright IBTimes 2022. All rights reserved.
FOLLOW MORE IBT NEWS ON THE BELOW CHANNELS