'Insurgency: Sandstorm' Free For The Weekend On Steam
"Insurgency: Sandstorm" is a multiplayer, tactical, first-person shooter game developed by New World Interactive and published by Focus Home Interactive. The game was released last Dec 12, 2018 and was highly praised for its realistic gameplay, sound design, level design, atmosphere, graphics, and fluid animations. Those who have yet to play this game can now play it during its free steam weekend.
The eerily realistic military shooter is currently hosting a free weekend on steam from June 20 to June 24. Not a game for the faint-hearted, this first-person shooter game won fans over with its realistic depiction of military combat. It's definitely not the most relaxing way to spend your weekend, but that doesn't change the fact that "Insurgency: Sandstorm" is one of the best multiplayer shooters around, especially when it comes to co-op.
Following the success of "Insurgency," which released in 2014, New World Interactive and Focus Home Interactive began working on the sequel "Insurgency: Sandstorm." The sequel would bring a refined and expanded take on the original game. The sequel let players customize their own character, the first time in an "Insurgence" game. Additionally, the game drew fans in with its competitive multiplayer features. "Insurgency: Sandstorm" gives players a glimpse into what it's really like on the battlefield, and team coordination is an absolute must when playing this game. Players experience realistic battles through the war-torn environments of a fictional conflict in the Middle East. The game creates a lot of drama without relying heavily on scripted sequences. The enemy AI in PvE is also more than competent, and will feel like you're playing with actual people rather than bots.
Some of the features of the game include:
Character and weapon customization
Unprecedented audio design with position-based voice-chat for realistic teamwork
Heart-pounding ambient audio that will transport you into the battlefield
Peek around corners, use smoke to cover your team's advance, tactically breach doorways, and call in air support for that realistic battle feel
Battle across large, expansive maps in 16v16 player game modes, or 8-player co-op against AI
Competitive multiplayer features that include matchmaking, replays, and broadcasting UI
For those who haven't played the game yet, do yourself a favor and play it during its free Steam weekend. "Insurgency: Sandstorm" will be free to play until 10 am PT on June 24, 2019.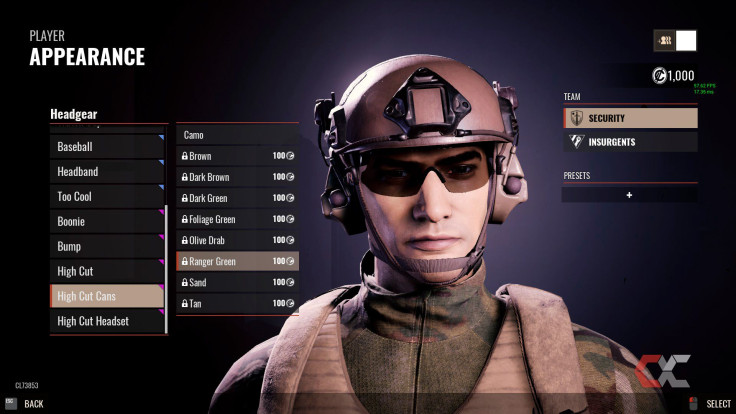 © Copyright IBTimes 2023. All rights reserved.