Why 'Insurgency: Sandstorm' Single Player, Co-op Story Got Canceled
It's a sad day for fans of "Insurgency: Sandstorm" who were anticipating the release of the previously announced single player and co-op campaign for the game. Developer New Home Interactive has just revealed that it has scrapped its plans of releasing the campaign.
In a new update posted on publisher Focus Home Interactive's website, lead game designer Michael Tsarouhas announced that the team has canceled the planned release of the single player and cooperative story for "Insurgency: Sandstorm" as part of their decision to shift the game's direction this year.
Tsarouhas explained that they are canceling the campaign due to "high production requirements." In addition, they aspire to focus on delivering what the game's fans are asking for this year. "The story was a very exciting and new opportunity for us as a team, but we felt we had to make a choice," the game designer added.
The good thing about this cancellation is New Home will have more time to work on the full multiplayer and co-op experience of the game. "At this moment it's more important to us that we deliver a full multiplayer and co-op experience that improves on 'Insurgency;' one that is true to our style and what we feel we do best," Tsarouhas wrote.
The developer has also maintained that while it may have scrapped plans of developing and releasing the single player and cooperative story this year, there is still a possibility for it to see the light of the day. The developer said that it shall be considered again "at a later date."
Aside from breaking the unfortunate news, New World has also confirmed the new content that will be coming to the game in the near future. "At this point we can confirm a little more content and what you can expect in 'Sandstorm.' The planned game modes for release are as follows: Push, Firefight, and Capture the Base for Versus, plus Checkpoint, Operation, and Outpost for Co-op."
Push and Firefight are modes that do not have drivable vehicles. They are pretty much the same as they were in "Insurgency." On the other hand, Capture the Base mode is more of an open map mode with drivable vehicles. New World says this mode has a "Capture the Flag" feel to it. Meanwhile, Checkpoint is just the same as the one in "Insurgency." Outpost is mostly the same but some tweaks have been added, while Operation is designed to offer a new kind of experience.
Finally, the "Insurgency: Sandstorm" developer has revealed that the Closed Alpha for Windows PC is coming soon. Interested players can already sign up to have access to the private testing once it becomes available. New Home did not give the specific launch date of the Closed Alpha, but it did tease that it is really launching "soon."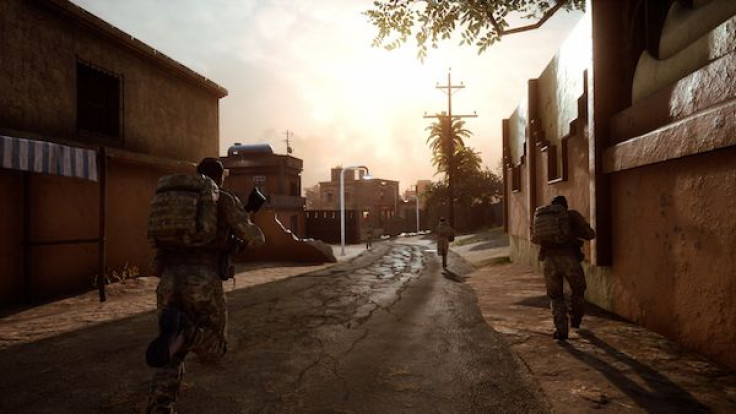 © Copyright IBTimes 2023. All rights reserved.
FOLLOW MORE IBT NEWS ON THE BELOW CHANNELS