Intel Debuts More Powerful Chips for Cloud Computing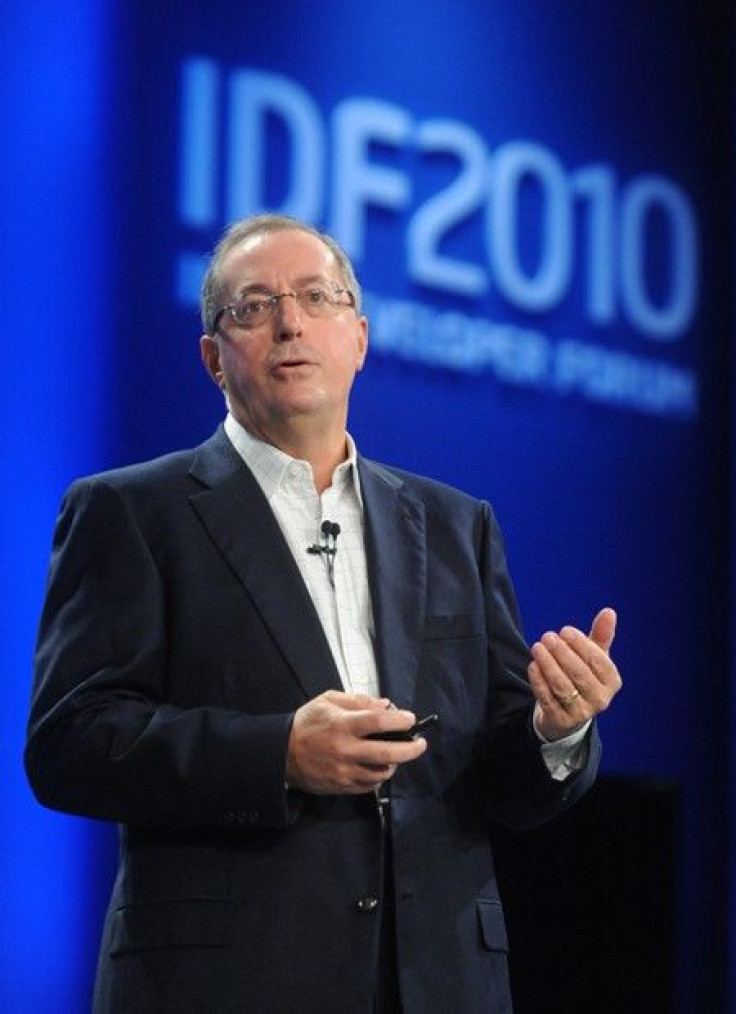 Intel, the world's biggest chipmaker, introduced new low-power and multi-core chips specifically designed for cloud computing applications. Some could have as many as 50 core processors.
The new Hybrid Memory Cube deploys a stacked-memory configuration that effectively forms a cube that can support rates of data transfer as high as a trillion bits per second.
The Cube would be ideal for so-called cloud computing applications, permitting users to send or receive information, including video, from wireless devices like smartphones and tablets, Chief Technology Officer Justin Rattner told the Intel Developers Forum in San Francisco.
Santa Clara, Calif.-based Intel has been using dual-core chips on laptop PCs and other devices since 2006. The Cube chips, co-designed with memory specialist Micron Technology, permit as many as eight cores to start, with options to reach as many as 50 cores to run in parallel with low power.
The Intel moves are in partial response to Apple's success with the iPad product line, which uses cores designed by Britain's ARM Holdings.
Intel, which sells chips for Mac laptops, this week also targeted the market for tablets in new alliances with both Google and Microsoft.
The new Cube will run Javascript in parallel, which ought to permit programmers to devise faster and richer apps for new products, Rattner said.
For the cloud, Intel also showed a new Long Term Evolution (LTE) base station for 4G services that would function along with the new multicore chips for China Mobile.
The semiconductor maker also showed the Near-Threshold Voltage Processor, which uses extremely low-power voltage circuits to drive consumption below 10 milliwatts. However, this chip is just a concept processor that won't enter production.
Instead, Intel will attempt to use its technology across a wide range of other products, Rattner explained.
Intel shares were at $21.65, up 2.5 percent, in late Thursday trading.
© Copyright IBTimes 2023. All rights reserved.