The Internet Of Things: Why Cloud Connectivity Matters
The "Internet of Things," or IoT, was a buzzword throughout 2018 and its prevalence will continue into 2019 and beyond. The technology has been unmissable, and not surprisingly with its innovative ability to connect, interact and exchange data, making the solution popular among many including software developers.
Its everyday involvement in our lives also seems to be on the rise with home appliances, cars and speakers becoming "smart." Industries such as manufacturing and transportation in particular are being transformed by IoT as engineers continue to utilize the sensors used for the technology.
With its endless capabilities, there's no doubt that IoT is a great enabler for change, making it a popular choice for businesses undergoing digital transformations. Developers are able to enter a new phase of innovation through the implementation of IoT, in order to support computer-aided design (CAD) and 3D applications. However, for IoT to work efficiently, the underlying connectivity supporting the system must be fully fit for purpose.
Become fully connected with the cloud
With this great opportunity come barriers. IoT generates big data and therefore puts huge amounts of strain on the IT infrastructures of which it is integrated. This in turn forces companies to look for solutions that withstand this type of pressure. Accessing data and programs from a centralized pool of computer resources that can be ordered and consumed on demand would make the perfect solution for this problem. This solution is also commonly known as the cloud.
Cloud computing has entered the mainstream of information technology, providing scalability in delivery of enterprise applications and Software as a Service (SaaS), making it a popular option for developers to withstand IoT infused technology. Cloud computing is considered part of the fourth industrial revolution, Industry 4.0, and is providing scalability in delivery of CAD, 3D applications and SaaS for developers. For this reason, manufacturing companies are migrating their information operations to the cloud.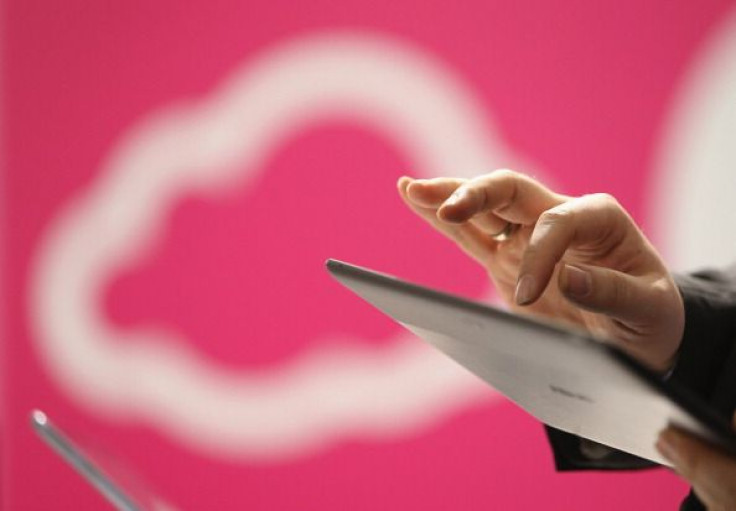 Cloud & IoT working in unified harmony
Machine manufacturers often require hundreds, or even thousands, of sensors in order for a technology enterprise to function adequately in terms of connection and collaboration. Finding the right solution to support the machinery is a task most manufacturers will face. By connecting applications to the cloud, the manufacturer can ensure complete connectivity between its IoT technology and sensors through one centralized workspace, resulting in higher workload efficiency.
Implement the cloud to achieve ultimate connectivity
The cloud supports a complete ecosystem which connects businesses with cloud providers, independent software vendors and managed service providers. A central orchestration platform solution for the provisioning of applications can be used so that all independent parties can access the data and deliver a joint value proposition for combined sourcing models. In addition, there are some further points discussing the reliant relationship between cloud and IoT working in the same ecosystem, including:
The cloud allows users to store and access data remotely, making it significantly easier for developers to access data immediately and work on projects without delay.
IoT has limited available storage, the cloud has large availability in terms of storage, almost never-ending.
Many cloud providers charge on a pay per use model, which means companies only pay for the computer resources that are used and not more. This helps smaller IoT start-ups and reduces overall costs to IoT companies.
Over the next few years, IoT will expand even further, as more devices are connected and available online. Research by Forrester predicted that with continued growth, IoT will become the backbone of customer use. The information gathered by IoT is the basis for artificial intelligence and will change the world through more transparency.
However, this technology, like any other, requires support in order for it to prosper. In this case, the cloud provides ultimate connectivity and collaboration benefits for IoT users to build their companies internally. Due to the centralized space and applications readily available from anywhere, further digital innovations like AR and VR are also able to prosper with the likes of cloud computing.
Dominik Birgelen is CEO of oneclick, an immediately available PaaS for the provisioning of digital workspaces.
© Copyright IBTimes 2022. All rights reserved.
FOLLOW MORE IBT NEWS ON THE BELOW CHANNELS