IO Echo Bring Shoegaze To Terminal 5 In New York [LIVE REVIEW/PHOTOS]
IO Echo from Los Angeles brought an effortless sense of dark moodiness to their performance at New York's Terminal 5 Friday night.
Mixing Eastern aesthetics with noisy shoegaze, Ioanna Gika and Leopold Ross understand mood and style and were able to create an impression despite playing for just 30 minutes as the opening act for Garbage. Ross moved from being the touring bassist of The Big Pink to form IO Echo, and Gika is the perfect complement to deliver something that's reminiscent of My Bloody Valentine but tempered with a pop sensibility.
There are no guitar squalls or squeals cutting through songs like "Ministry of Love" or "Shanghai Girls." Instead, Ross and Gika let the songs build, using a steady mix of synths and strong choruses that rely on Gika's vocals. IO Echo do not fall into the trap of trying to capitalize on popular trends of female singers. At Terminal 5, and on record, Gika does not resort to mimicking Yeah Yeah Yeahs frontwoman Karen O, nor does she slink around the stage like The Kills' Alison Mosshart.
IO Echo have a big sound, perfect to fill a large room like Terminal 5, and seeing them in a smaller space would be a treat for fans of goth-inspired new wave. Normally, when a young band opens for a larger act at Terminal 5, their sound is just swallowed up by the unforgiving venue, and any sort of impression is unfairly harsh because of this challenge. IO Echo managed to overcome this challenge, combining their sound with some strobe lights and Japanese screen dividers to add some nuance to their performance.
The only critique, and one that could be said of many younger bands, is that IO Echo have a really good grasp of their sound and of their style but at times have difficulty translating that to an audience. They lack some stage presence despite Gika striking poses and strobes lighting up and creating dramatic angles and visuals. IO Echo do not need to slight their core strengths by adding bright lights, but their performance is just a step behind their sound. That spells just a good live performance that creates an immediate, but not lasting, impression.
All that said, IO Echo are a good band to watch as they open for larger bands, and as they headline smaller venues, with their surging guitar lines and down-tempo pop hook. You can check out some of IO Echo's songs below.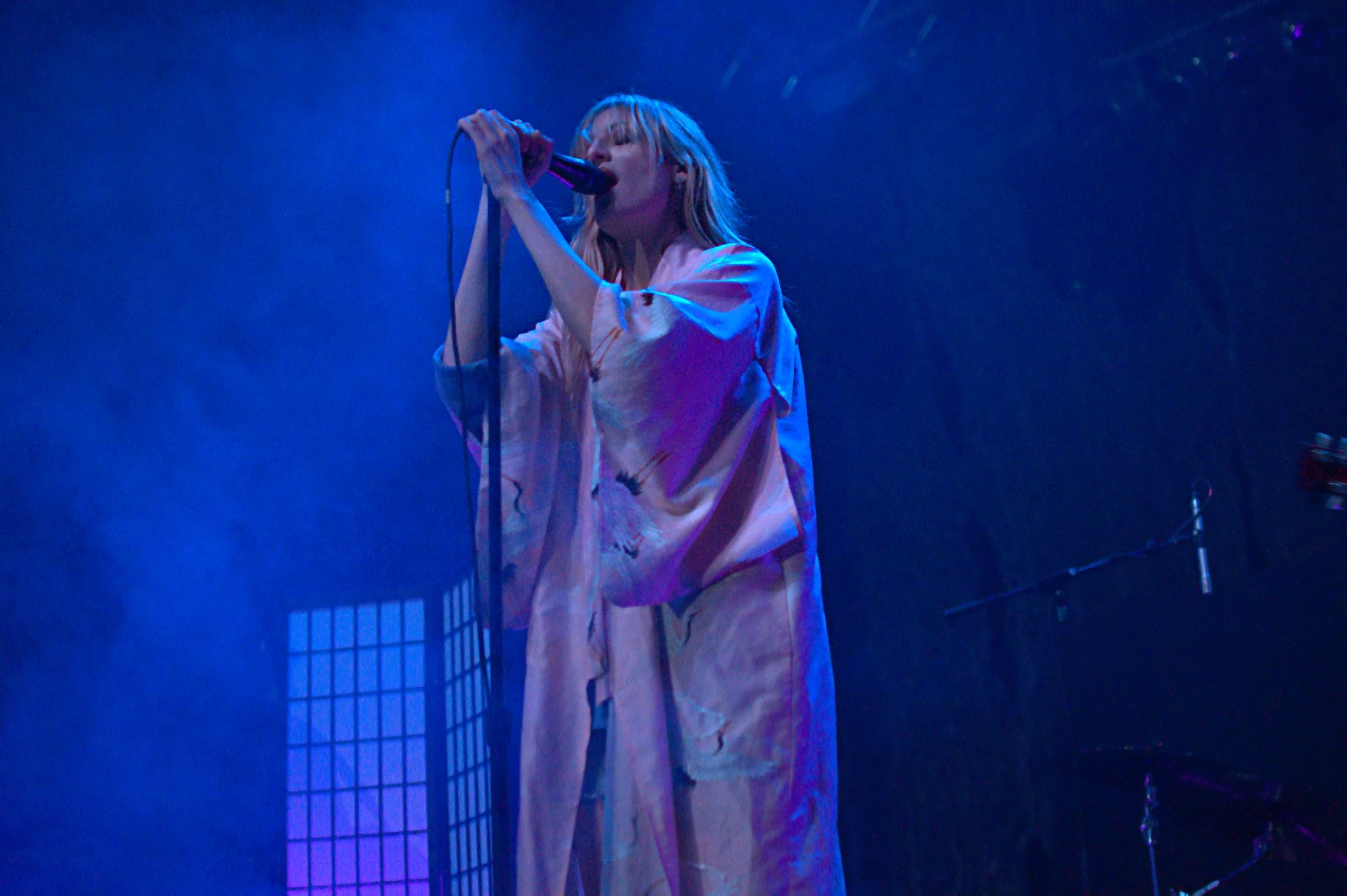 © Copyright IBTimes 2023. All rights reserved.