iOS 11 Rumors: Apple Could Integrate Siri In iCloud, Give AI Boost In iMessage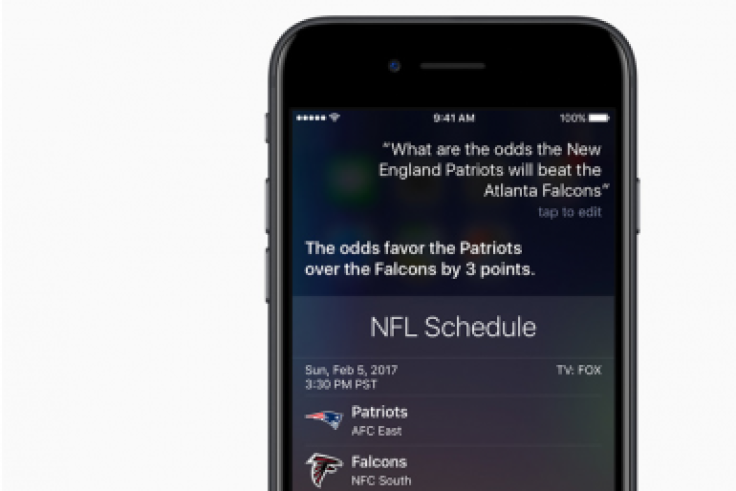 Apple is expected to revamp Siri with contextual learning abilities and deep integration with iMessage and iCloud in its upcoming iOS 11 update, and will reportedly boost the voice assistant with the Apple TV and Apple Watch, according to Israeli site The Verifier.
Siri is rumored to get a boost in its level of artificial intelligence, sources from the development teams based in Israel told the site. The digital assistant will reportedly be able to carry out current voice commands and it will also be able to learn a user's usage habits and offer different action options based on the context of content, similar to Samsung's Bixby, the report said.
Read: 4-Year-Old Boy Saves Unconscious Mother Using iPhone Touch ID, Siri To Call For Help [Listen]
Siri is rumored to become an "integral part" of iMessage with the iOS 11 update. For example, Siri would be able to give restaurant recommendations, make a reservation or book an Uber "directly from the screen messages in an intuitive way," The Verifier said.
Siri is also rumored to be integrated into the iCloud, which will allow it to identify the connections between multiple devices under an Apple ID account and "continue to offer relevant actions and steps" from all gadgets, the report said.
Apple is also expected to provide Siri with a broader range of voice commands for the Apple TV, according to the report. Furthermore, the next watchOS update will reportedly bring new "deep" and advanced possibilities to Siri for the Apple Watch.
Read: iPhone 8 Will Have Hybrid Lightning-USB port, Apple Watch 3 Could Have LTE: Analyst
Although these are just rumors, the report does align with other expectations. A Digitimes report in January also said Apple would revamp Siri this year to compete with Amazon's Alexa and Google Assistant. Supply chain sources suggested Apple's next iPhone lineup will feature an improved version of Siri.
Meanwhile, a research note revealed last month said Apple has 1,000 engineers working on augmented reality in Israel.
Apple's iOS 11 update is expected to be released with the company's newest iPhone lineup in September. However, Apple could give fans a glimpse of the update will include at the Worldwide Developers Conference 2017 in San Jose, Calif. in June.
© Copyright IBTimes 2023. All rights reserved.