iOS 5 Release: How to Download Now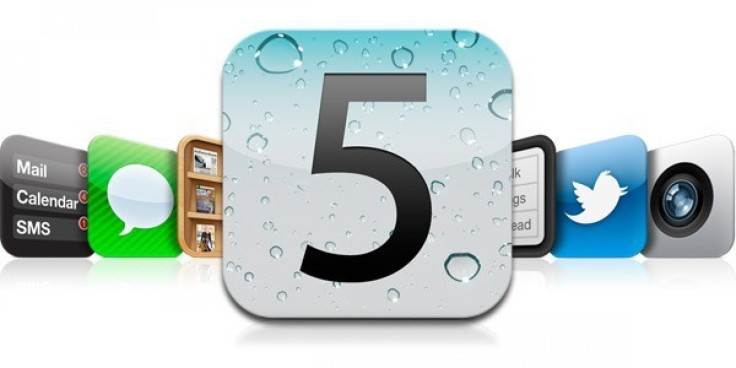 Apple's iOS 5 was released today, Wed. Oct. 12, at approximately 1:00 p.m. EST.
It is one of many new products Apple unveiled at its keynote event Let's Talk iPhone last week and has been eagerly anticipated by Apple fans around the globe.
The iOS 5 comes complete with 200 new features, including the iCloud for Wi-Fi sync, the free alternative to texting - iMessage, a notification center hub, new lifestyle apps, parental controls, Twitter integration into almost every program, a more detailed lock screen, and updated camera capabilities.
But how do you get it? Since none of us have the luxury of holding a preloaded iPhone 4S yet, here is what to do:
1. First, you must update your iTunes to iTunes 10.5. Do this by opening the iTunes program. Then open the iTunes menu on the top left-hand corner and click on Check for Updates.
2. Once this is complete, plug in your Apple device to download iOS 5. If your Apple device is plugged in and iTunes is open, you should be prompted with an update immediately.
3. If not, select your device name under the large left-hand column. Then click Check for Updates under the Version menu.
4. Next, you will be prompted to Download and Update to the iOS 5 software. This process will take a few minutes.
Then your device should ask you to complete the last steps.
5. You will have to enable location services, enter your Apple ID (which may be the same as your iTunes account information), set up the iCloud, choose whether to use the Find My iPhone feature, and then you are done!
Thus far, the reviews for iOS 5 have been mixed. Some believe that the iOS 5 is not necessarily earth-shattering but most believe the upgrade is absolutely worthwhile.
Rosa Golijan of MSNBC's Gadgetbox wrote: Of course, not all of the individual features will make your jaw drop - in fact, most probably won't - but the combination of them should, because it is essentially one of the most compelling mobile operating system available today.
Obviously 200 new features has to pack some punch. Apple did not need to offer a complete overhaul to satisfy consumers (though many did still grumble about no iPhone5).
Some of the most notable new features like the Notification Center, Twitter integration, Wi-Fi sync to iTunes, and an improved lock screen are extremely useful and innovative updates.
Now that you know how to get your iOS 5 the real question is: are you ready?
© Copyright IBTimes 2023. All rights reserved.