Apple iOS 5 Release: A Guide to the 200 New Features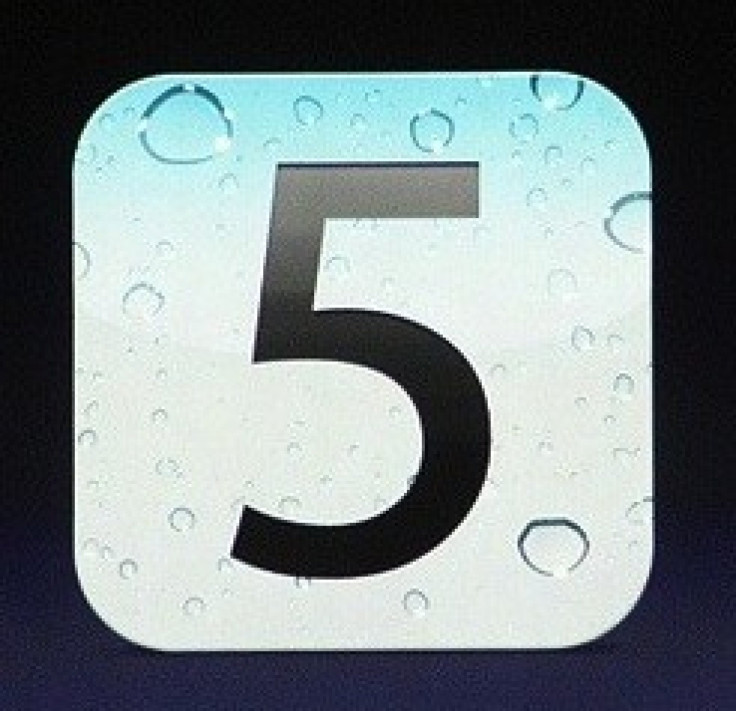 Apple plans to release its most advanced mobile operating system, iOS 5, on Oct. 12 at midnight. The company did not respond to an initial inquiry as to whether the update will be released globally on this date, or if it will be rolled it out, one country or region at a time, over a period of time. Every new iOS device sold after Oct. 12 will have iOS 5 pre-loaded, but current iOS owners will be able to download the free upgrade from the iTunes Store.
To install iOS 5 on current hardware, users will need to connect to their Mac or PC and follow a set of instructions in iTunes. Once the update is complete, users will thankfully never need to plug into their computers ever again. One of the key features of iOS 5 is total device independence.
iOS 5 is Apple's most comprehensive and complete system upgrade ever, with over 200 new features. Here's what iPhone, iPad and iPod Touch owners can expect to see:
Must Read: iOS 5 Launched: Top 10 Features that Makes iOS 5 the Best Mobile OS of 2011 (PHOTOS)
iCloud: iOS 5 will be the first platform to run on Apple's new cloud infrastructure called iCloud. iCloud is a free service in which users get 5 GB of online storage and streaming of their media files, simply by signing up, but users can buy more storage if they so choose. By plugging an iOS 5-based device into a power source, iCloud automatically pushes all documents, apps, calendars, mail, contacts, photos and music to all of the user's other iOS devices. As Tim Cook says, It just works.
iMessage: Accessibility is the theme for Apple's fall 2011 lineup of mobile devices. iOS 5 replaces the Messages app with iMessages, which is Apple's new free text messaging service. Similar to BlackBerry's Messenger, iMessages allows iOS users to send unlimited texts to anyone who owns an iPad, iPhone or iPod Touch. With wireless syncing, users can start a conversation on one device and continue it on another, and they can also track their sent messages with delivery and read receipts. iMessage works for sending texts, photos, locations and contacts.
Notification Center: In iOS 4, all phone activity was paused in order to display a new notification. Notifications are no longer in the way in iOS 5, as incoming messages and app notifications appear briefly at the top without interrupting activity on the phone, and all messages are kept organized within a convenient Notification Center. It's easy to access -- users need only swipe down from the top of the screen to enter the Notification Center. Furthermore, new notifications can be viewed and attended to directly from the Lock Screen, making for quick and easy access.
New Lifestyle Apps: iOS 5 is all about making life easier for the user. An Apple-designed Reminders app aims to keep users organized and on time, and Newsstand neatly arranges news app subscriptions all in one place and automatically updates the user with the latest issue. The new Cards app is Apple's response to the greeting card industry. Cards lets users quickly design and send beautiful, cheap, 100 percent cotton tree-free cards to friends and loved ones. The app goes one step further by notifying users the second the card is delivered by the postal service. Find My Friends is a great way to organize events with other users, whether for a temporary rendezvous or a days-long event. And for those parents still wondering where their children are at 10 p.m., the Find My Friends app, paired with the right Parental Controls, can allow parents to instantly view the location of their children on a map.
Overhauled Apps: Mail and Calendar are two old apps that will look brand-new on iOS 5. In Mail, users can write in rich text, indent paragraphs, flag important messages and search the archive by looking at the body text of messages. In Calendar, events are easier to create, manage and view. iCloud syncs calendars to other devices, including those of select family members and friends, if the user wishes. Photos is also completely redesigned; no longer is the app simply a library for your photos. Users will be able to edit and crop their photos, add enhancements and even remove red eye -- directly on the iOS-enabled device.
Camera Upgrade: Apple's latest mobile upgrade will change the phone's camera interface. With two clicks of the home button, users can access the camera from the lock screen and start shooting. Users can pinch the screen to zoom, tap the screen to focus and now shoot photos with a click of the + volume button.
Safari Overhaul: Apple doesn't like that its Safari browser is the third most popular Web browser after Google Chrome and Firefox. With iOS 5, Safari finally catches up to its competitors with tabbed browsing, a Reading List to save articles for later reading on any iOS device (thanks to iCloud), and the Reader, which removes ads and other clutter from articles, allowing for a clean reading experience.
Game Center: Apple has already broken into the gaming industry with its easily accessible App Store. Game Center's been around since iOS 4, but a few tweaks here and there give it a completely different feel. Users can upload profile pictures, find friends they know (and discover new ones), and see how they fare against their competitors over time.
Parental Controls: Thanks to iOS 5, kids don't necessarily have to run amok on their iPhones. The new system has built-in parental controls to manage use of Safari, Camera, FaceTime, Game Center, Location Services, YouTube, the iTunes Store, the App Store and more. Parents can also lock the settings so kids can't go in and change them later.
Tweet Everything: Apple took social media seriously in the latest iOS. The company has elected to optimize nearly every one of its apps for Twitter, so users will be able to tweet new photos, pages from Safari, YouTube movies and even their location. Just sign into Twitter once and iOS 5 does the rest.
Device Independence: Starting Oct. 12, all iPhones, iPads and iPod Touches will come pre-loaded with iOS 5. This will be the first system update that allows all Apple devices to be set up sans computer. Once you're all set up, you won't need to use cords to connect to your computer ever again. Thanks to iCloud, all information can back up and sync automatically with any other laptops and iDevices you own.
When everything's said and done, from the settings and the set-up to the app tweaks and iCloud-optimized features, iOS 5 offers users more than 200 new features that make using an iPhone easier than ever before. iOS 5 will be a free download from the iTunes Store starting on Oct. 12, and it will be compatible with the iPod Touch, iPad 1 and 2, the iPhone 3GS, iPhone 4 and the iPhone 4S.
Apple's iPhone 4S, available in stores starting Oct. 14, sold more than one million pre-orders in its first 24 hours, breaking the company's previous record set by the iPhone 4 of 600,000 first-day orders.
Must Read: iOS 5 Jailbreak UPDATE: After Tethered, Untethered, It's Now Semi-Tethered [GUIDE]
Must Read :iOS 5 Jailbreak Now Available
Must Read: iOS 5 Released: 5 Things You Need to Do Before Upgrading
Must Read : iOS 5 Launched: Top 10 Features that Makes iOS 5 the Best Mobile OS of 2011 (PHOTOS)

Must Read : Nexus Prime Release Date: Did Patent Cause Samsung, Google to Delay Announcement?

Must Read : iPhone 4S: Should You Buy iPhone 4S or Wait for iPhone 5?
FOR FREE to continue reading
✔️ Unlock the full content of International Business Times UK for free
offer available for a limited time only
✔️ Easily manage your Newsletters subscriptions and save your favourite articles
✔️ No payment method required
Already have an account?
Log in
© Copyright IBTimes 2023. All rights reserved.