iOS 5 Untethered Jailbreak Absinthe: Should You Jailbreak Your A5 Device?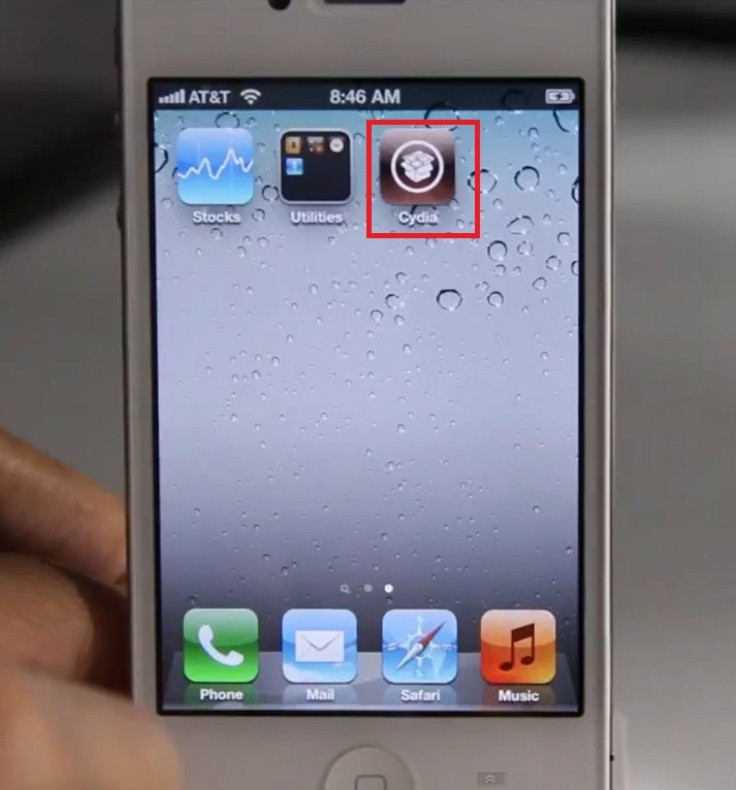 Absinthe A5 untethered jailbreak for iPhone 4S and iPad 2 running on iOS 5 and 5.0.1 is out and the Cydia app store has witnessed a record surge in activity of jailbroken A5 devices. But should you jailbreak your A5 device?
To answer this question, we need to understand first what is jailbreak.
Jailbreak means removing the limitations imposed on a device by its maker. In the case of Apple, the company has imposed certain limitations on iOS users. For instance, one cannot use Adobe Flash, one cannot run MS Word and one cannot use any third party applications not in Apple App Store (i.e., apps not endorsed or approved by Apple).
So jailbreaking allows the device user to bypass these restrictions or limitations and install unsanctioned apps as well as get added functionality. And, it is not illegal (the legal status of jailbreak was clarified by the federal government in July 2010).
Jailbreaking has many benefits too, according to online security firm Sophos:
[1] The user can copy any files to and from the device without any restriction and without needing to agree to iTunes license agreement.
[2] The user can build and run software from alternate sources and not be confined by the offerings in Apple App Store.
[3] The user can install useful network services such as sshd (secure remote login) and VNC server (screen sharing), which Apple doesn't allow in non-jailbroken devices.
[4] The user can learn more about his device by examining the entire file system of the device and customize it.
[5] The user can also do FaceTime video chat over 3G (with a non-jailbroken device, user can only do FaceTime video chat over WiFi).
[6] The user can download and use some of the coolest and useful apps from Cydia, the hub of non-approved apps. For instance, the Display Recorder ($4.99) can record videos off your screen, or the Winterboard (the Cydia counterpart of iOS user's UI manager, the Springboard), for example, along with a series of add-ons, can turn the iPhone or iPad into a replica of the computer in Star Trek The Next Generation. There's also the popular SBSettings (free), which lets you swipe across the status bar to access preference settings. And, there's the Infinifolder ($0.99) that allows users to store unlimited apps in a single folder (the iOS folder limits 12 apps in a folder), while the Activator (free) allows users to reprogram/customize the hardware buttons of the device. Other apps allow users to share Internet connection (PDANet), download YouTube videos to watch offline (MxTube) and turn the device into mobile hotspots (MyWi).
However, jailbreaking a device is fraught with risks too:
[1] It is easier for a hacker to hack into a jailbroken device.
[2] Tampering with your jailbroken device could result in bricking it. Bricking means rendering the device unusable and it would need a complete wipe and restore to make it work again.
[3] Installing the jailbreak tool renders the Apple warranty void. Which means Apple is no longer obliged to repair your device in case it gets damaged or malfunctions.
[4] Though jailbroken devices can access wider range of apps, yet, the devices are likely to come across and be affected by malicious software. For instance, the only know iPhone viruses - Ikee and Duh - were created for jailbroken devices.
[5] The jailbreak procedure can be a little risky at times, because if there's a misstep, you can lose all the data on your device. So it's paramount importance that you backup your device before you jeailbreak it.
However, if you're still itching to jailbreak your device, go head. Try it. And don't worry because jailbreaking is fully reversible. Jailbreaking is fun but if you decide that a jailbroken device isn't your cup of tea (or coffee), simply connect the device to your PC, sync and then click 'Restore' in iTunes. After restoring the iDevice to factory settings, you can install the backup you took of it earlier, prior to jailbreaking. But watch out, the reversing process can take some time and sometimes, it may not even work, especially with iOS 5 or if you have messed around with the iDevice's file systems.
So what is it you'll have? A jailbroken device that will open up unexplored vistas of possibilities? Or would you rather play it safe and stick to Apple App Store? Leave your comments below.
MUST READ: Top Web Hosting Firms 2012
MUST READ - Samsung Galaxy Note Releases Feb. 19: Top 10 Reasons Why iPhone 4S Should be Afraid
MUST READ: Top Web Conferencing Platforms 2012
MUST READ: Top SEO Firms 2012
© Copyright IBTimes 2023. All rights reserved.