Samsung Galaxy Note Releases Feb. 19: Top 10 Reasons Why iPhone 4S Should be Afraid
Samsung Galaxy Note hit the right note at CES 2012 by drawing a huge crowd of people, who were jostling with each other to catch a glimpse of the newly unveiled tablet/smartphone hybrid. On Monday, the South Korean electronics giant announced that Galaxy Note will go on sale in the U.S. market on Feb. 19 for $299.99 with a 2-year AT&T contract. Online sale kicks off on Feb. 5. So far, so good, but will Galaxy Note pose a threat to iPhone 4S?
Apple and Samsung are running neck-to-neck in their bid to become the No.1 smartphone maker. Samsung has sold more Android smartphones than Apple but Apple's iPhone continues to dominate the market as the single most popular smartphone ever.
However, that was before Galaxy Note surfaced.
Galaxy Note made a splash at CES 2012 in Las Vegas in January because it's the first smartphone/tablet hybrid from the stable of the South Korean giant.
The device, Samsung says, combines the best features of a smartphone as well as a tablet.
Even AT&T, Apple's wireless partner, is all praise for the Galaxy Note.
The Galaxy Note brings a new level of efficiency to busy customers who would normally rely on multiple devices, Jeff Bradley, senior vice president of devices at AT&T, said. This new breed of smartphone helps consumers accomplish more with a single device than ever before. The unique all-in-one experience can simplify daily life while tapping into AT&T's 4G LTE network to let customers work even faster.
However, marketing blurbs aside, both are amazing smmartphones as they both support tethering, both are world phones, can shoot high resolution HD movies, capture extremely high resolution images, offer long talk time, boast of zippy processor, support multi-touch and can give access to lots and lots of games and applications.
But Tech & Trend has found top 10 reasons why we think Galaxy Note can change the balance of power in Samsung's favor.
Start the slideshow to begin.
MUST READ: Top Web Hosting Firms 2012
Must Read: iPhone 5 Production Set to Begin: Numerous Chinese Job Seekers Line up in Front of Foxconn Doors
Must Read: Google Defends Privacy Policy Changes to the Congress
Must Read: iPhone 5 will be 'Ethical' or Not?
MUST READ: Samsung Galaxy Note vs Samsung Galaxy Nexus: Which Should You Buy?
MUST READ: Top Web Conferencing Platforms 2012
MUST READ: Top SEO Firms 2012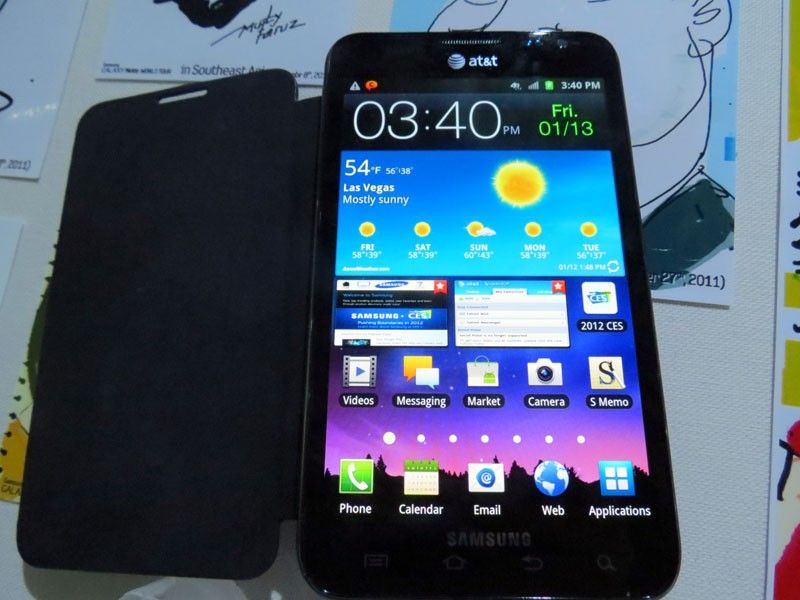 © Copyright IBTimes 2023. All rights reserved.