iOS 6 Jailbreak: Upcoming iOS 6.1.3 Update Will Kill Evasi0n As Apple Patches Key Exploit Used In The Untethered Tool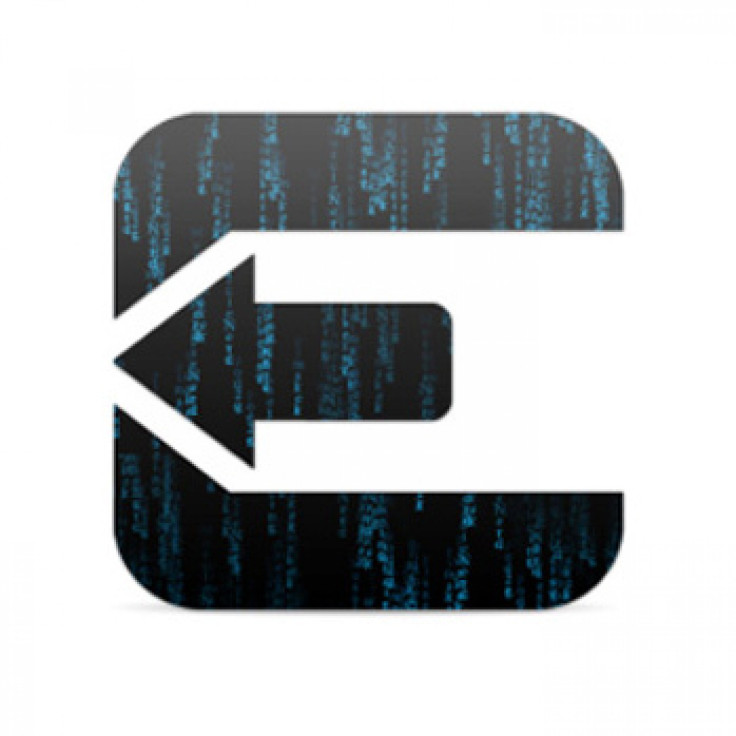 Everything that has a beginning must come to an end. Even if it is the most popular jailbreak in the iOS history, it will not be spared.
Ever since the release of the iOS 6.x untethered jailbreak evasi0n earlier this month, there has been a concern among users that the exploits, which made evasi0n possible, could be patched by Apple in its upcoming iOS updates. Although evasi0n survived even after two iOS versions got rolled out after its release, a Monday report from Forbes has suggested that the Cupertino tech giant is finally going to kill evasi0n with the release of its next iOS firmware update, i.e. the iOS 6.1.3.
Speaking to Forbes' Andy Greenberg, David Wang (aka Planetbeing), one of the founders of the evad3rs team, has said that the recently released iOS 6.1.3 beta 2 includes patches for at least one of the key exploits used by the hackers to create the evasi0n untethered jailbreak tool that supports iOS version all the way from iOS 6.0 to 6.1.2.
Put simply, the evasi0n untethered jailbreak is most likely killed in iOS 6.1.3.
According to the report, Planetbeing tested the iOS 6.1.3 beta 2 over the last weekend and discovered that the firmware preview had patched "at least one of the five bugs" that evasi0n exploits. By fixing the key vulnerability that pertains to the time zone settings, the second beta update "likely signals the end of using evasi0n to hack new or updated devices after the update is released to users."
Although Planetbeing is still conducting tests on the patch, he seems quite sure that having one exploit patched will have devastating consequences for future use of the evasi0n jailbreak tool.
"If one of the vulnerabilities doesn't work, evasi0n doesn't work... We could replace that part with a different vulnerability, but [Apple] will probably fix most if not all of the bugs we've used when 6.1.3 comes out," Forbes quoted Planetbeing as saying.
Since the release of evasi0n v1.0, millions of iOS devices have been jailbroken using it, and although the termination of the tool is apparently approaching fast, it doesn't necessarily mean that its time is up. Planetbeing told Forbes that Apple's typical schedule of releasing beta updates to users indicates that it could take up to a month before the next iOS update releases.
Why Was Apple Slow In Responding To Evasi0n?
In comparison to earlier instances of Apple releasing a fix for a jailbreak, the turnaround time the iPhone-maker has taken with evasi0n is much longer. While it took Apple only nine days to release a fix for the popular Jailbreakme 3.0 tool for the iPhone 4, evasi0n remained unaffected for three weeks, surviving iOS 6.1.1 and iOS 6.1.2.
What was the reason behind Apple's slow response to evasi0n? According to the Forbes report, it's partly "the relatively low security risk that the tool poses." Here's how the report explained the aspect:
Unlike Jailbreakme, which allowed users to merely visit a website and have their device's restrictions instantly broken, Evasi0n requires users to plug their gadget into a PC with a USB cable. That cable setup makes it far tougher for malicious hackers to borrow Evasi0n's tricks to remotely install malware on a user's phone or tablet.
What Will Follow After Evasi0n's Fall?
Considering the imminent end of evasi0n, questions may occur: Is the future bleak for iOS and the untethered jailbreak solutions that free iOS devices from the factory-imposed limitations?
Planetbeing doesn't think so. In a recent interview with Greenberg, the hacker said that evad3rs had found out enough number of exploits inside Apple's iOS platform to create a completely new jailbreak even if Apple manages to fix all the exploits that are currently being used.
However, Planetbeing is not quite sure if the latest patch by Apple affects the other exploits the hackers have in store for future jailbreaks.
"If they patch most of the bugs… Then we're starting from scratch," Forbes quoted Planetbeing as saying.
UPDATE: iOS 6.1.3 Released: The Evasi0n Untethered Jailbreak Killer Brings Fix For Passcode Unlock Bug, Improvements To Maps In Japan [Download Links]
© Copyright IBTimes 2023. All rights reserved.