iPad 2 vs T-Mobile Springboard: Tablet Tussle
Can Springboard Launch over iPad 2?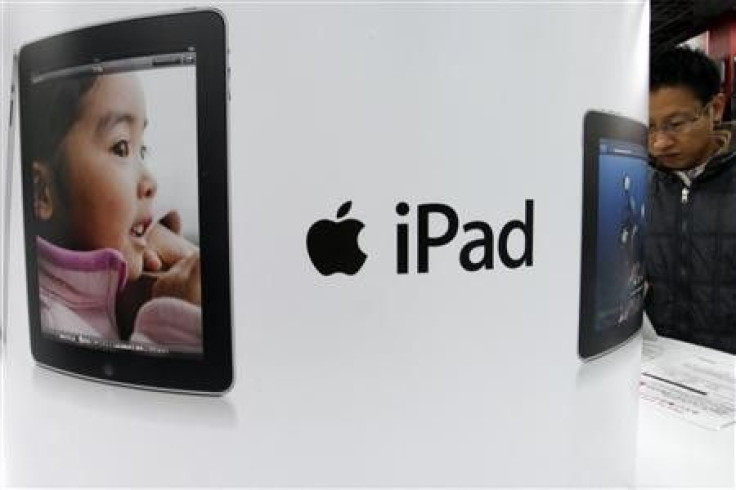 iPad 2 is a 10-inch tablet and the T-Mobile Springboard is only a seven inch device, so they are different animals in that way. But, where they do compare is on some other features, and because the Springboard isn't made by Samsung, it's not getting the attention it should. Springboard is the T-Mobile version of the Huawei MediaPad, and it's 4G enabled along with standard Wi-Fi. What's different about the Springboard is that it's being offered at a subsidized price if you buy a two year contract.
Many people will be iffy about that. Having a second wireless plan just for a tablet is pretty rich, especially without unlimited data. It's $180 with a two year contract (after $50 mail-in rebate) and $430 for Wi-Fi only. Perhaps they gave it the name Springboard because it's targeted at people who have feature phones now, and aren't paying $100 per month for a data plan. Those people could keep their inexpensive feature phone plans and use the Springboard for Web surfing and games etc. It would be their springboard into the world of mobile data.
Anyways, it is portable at seven inches and full featured with front and rear-facing cameras. It runs the newest version of the Android system and 1280 x 800 resolution on the handsome display. iPad 2 starts at $500 for the 16 gigabyte Wi-Fi version. So for less than $100 more than the Springboard you cold get an iPad 2. So perhaps the Springboard is a bit overpriced, but it is decent piece of hardware with a full gigabyte of memory and enough battery life for seven hours of continuous use. iPad 2 has better battery life, but it also has a bigger battery, so it's kind of a draw there.
When it comes the iPad 2 vs T-Mobile Springboard, as with many gadget decisions, it comes down to what you want to get out of the device. Springboard is maybe better for mobile photography because it's smaller, but iPad 2 isn't much more expensive and has much bigger screen and double the on board storage. iPad 2 topples the Springboard in this tussle. Tell us in the comments if you think seven inches is the perfect size for a tablet, or if you think 10-inches is just right.
© Copyright IBTimes 2023. All rights reserved.