iPad 3 Release Today: Amazing Touchscreen Technology Predicted But Other Upgrades May be Modest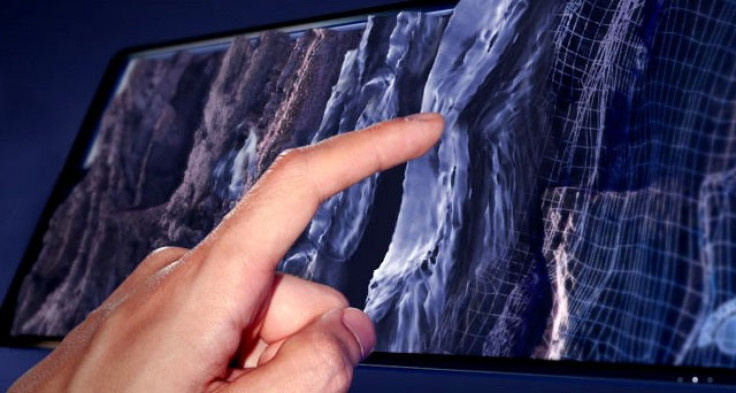 Apple's new iPad model, expected to be announced today, should come with a faster processor and upgraded display for HD visuals. The latest buzz is that Apple may include an emerging tactile technology developed by touchscreen interface solutions provider Senseg. Perhaps, that's why the media invite reads, "And touch."
However, recent rumors are also suggesting that the next generation iPad model is not the powerhouse we've been expecting, but a device with modest upgrades to carry us through until the next version, which could be the real iPad 3.
We've heard rumors before about Apple announcing an iPad HD instead. If this turns out to be legit, let's hope whatever the company plans are, is enough to keep the iPad in the game.
Apple has managed to keep the features of the new iPad a secret. Nevertheless, irrespective of what these features will turn out to be, the next iPad (which could be called the iPad HD), will be a success. However, how much of a success could it be over the iPad 2? Expect Android based tablets to catch up with Apple this year, but then again, with the coming of Windows 8, Android-based tablets might never get the chance to make it off the ground.
Some of the modest features we've been hearing about to make it to the new iPad, are as follows:
Sharper HD Display
We have stressed a lot on this. The next iPad could debut with a HD Retina display that doubles the pixel resolution of the iPad 2. The rumored resolution is 2048x1536 pixels, which is more than capable of delivering 1080p HD visuals. Could this be why the Apple media invite says, "We have something you really have to see"?
Faster Processor
Faster processor is coming, but we doubt Apple will go Quad Core and instead a faster version of the same Dual Core A5 chip could find its way into the new iPad. Quad Core processing would have been nice, but at the expense of battery life, we would rather stick with a Dual Core chip.
Siri
No denying, Siri will make its first official debut on the new iPad. Apple's witty voice assistant made a splash on the scene with the iPhone 4S, and has become the most talked about smartphone feature in a long time.
Faster Connectivity via 4G broadband
Faster mobile Internet connection could make its way to the new iPad, but it won't be in the form of LTE. Expect HSPA+ speeds and nothing else. The fact is, LTE is not widely available, and the chips are still power hungry, so it will not garner Apple's interest to add it to its latest iPad model.
Our predictions could be wrong, but this gut feeling tells us that there is a chance Apple might take a more modest step with this one.
(Reported by Vamien McKalin, Edited by Surojit Chatterjee)
© Copyright IBTimes 2023. All rights reserved.
FOLLOW MORE IBT NEWS ON THE BELOW CHANNELS