iPad Apps Surpass 100,000 in Number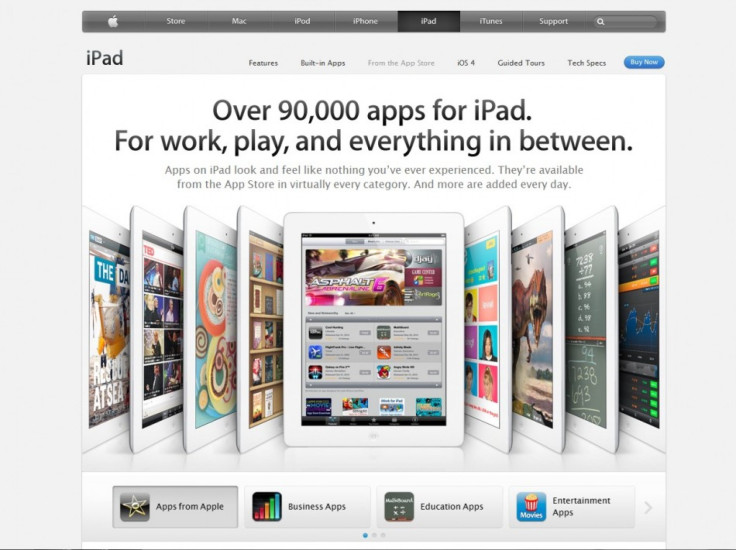 There are now more than 100,000 applications made for the iPad. To be more specific, there are 100,159 iPad apps as of Thursday afternoon.
The big numbers is achieved just 15 months since the iPad first launched in early 2010.
Within 80 days of its launch, Apple sold 3 million units. In all of 2010, it sold 14.8 million iPads worldwide, representing 75 percent of the global tablet PC sales. By the release of the iPad 2 in March 2011, more than 15 million iPads had been sold, which is more than all other tablet PCs combined.
At the latest Apple's Worldwide Developers Conference (WWDC) in early June, Apple announced that it had 90,000 iPad apps. In March of this year, while introducing the iPad 2, Apple said it had 65,000 apps.
In total, there are 400,000 Apple apps (for both smartphones and tablets).
In contrast, other major app stores, like Google's Android Market, has merely 1,400 apps optimized for tablets. In total, the Android Market has approximately 300,000 apps but most of those are made for Android phones and not tablets like the Samsung Galaxy Tab 10.1 or Motorola Xoom.
© Copyright IBTimes 2023. All rights reserved.