iPad Pro Release Date: Apple Inc. Sources Reveal Debut Plan For 12-Inch Tablet And iPad Mini 4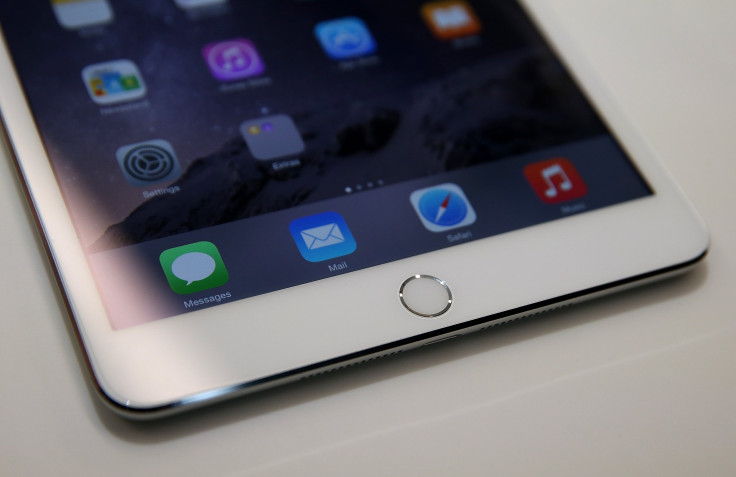 The "one more thing" at Apple's next event may come in the form of a bigger iPad. Besides the anticipated iPhone 6S smartphone, Apple may also debut its 12-inch tablet -- the iPad Pro -- at the company's media event Sept. 9 at the Bill Graham Civic Auditorium in San Francisco, according to sources speaking to 9to5Mac.
But even if the tablet is unveiled, it isn't expected to begin shipping until November, following a preorder period in October. Apple may also debut an iPad Mini 4 in San Francisco. Alternatively, it might push back the launch of the tablets to October -- in line with the launch of the iPad Air 2 and updated iMacs last year.
Aside from a major size boost, the iPad Pro is expected to come with a number of new features, including a Force Touch pressure-sensitive display that also works with a companion Bluetooth stylus, faster processor and likely 2GB of RAM. Apple's iOS 9 is also expected to add a number of features to the iPad, such as split-screen multitasking and picture-in-picture viewing of apps.
Apple's iPad Mini 4 is expected to be a scaled-down version of the iPad Air 2, but clocking in at a 6.1mm thickness. On the other hand, Apple's anticipated iPhone 6S could actually come in slightly thicker than its predecessor, in part due to the addition of a Force Touch display and a reinforced rear casing.
Apple's iPad could use a boost after several quarters of declining sales. In the company's most recent quarter, iPad sales fell 18 percent to 10.9 million units, compared to 13.3 million units sold during the same period last year.
Apple is also expected to debut a fully revamped Apple TV settop box, complete with Siri support, remote motion-sensing capabilities similar to Nintendo's Wii controllers, and possibly game support, according to TechCrunch.
© Copyright IBTimes 2023. All rights reserved.