iPhone 7 Rumors: Apple Inc.'s 2016 Smartphone Could Feature 4K Display On Edge-To-Edge Glass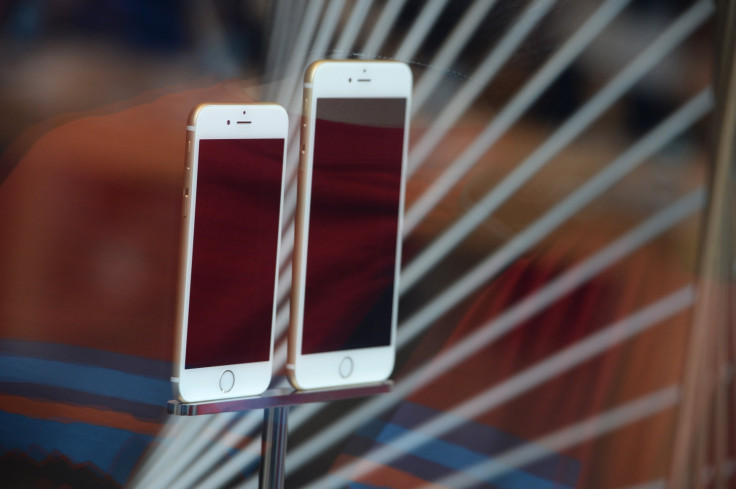 Apple has yet to release its anticipated iPhone 6S. But that hasn't stopped the rumor mill from grinding out fresh supply chain details on what might come on its next smartphone -- unofficially dubbed the "iPhone 7." According to Taiwan's DigiTimes, Apple suppliers such as Corning and Japan's Asahi Glass have sent out new touchscreen glass samples that could point to a bezel-free iPhone.
From 2007 through 2011, the iPhone used a technology called glass-on-glass -- a glass touchpanel sandwiched between an LCD display top glass and the iPhone's cover glass. With the iPhone 5 launch in 2012, Apple switched to what is called "in-cell technology," which eliminates the top layer of glass and bakes the sensing layer into the LCD screen, according to Apple Insider. This allowed Apple to create even thinner display assemblies, leaving more room for components, or in the case of the iPhone 6, a thinner body.
But with the iPhone 7, Apple is considering a return to glass-on-glass because it's suffering from supply-chain bottlenecks with the technology it currently uses, according to industry insiders speaking to DigiTimes. The bottlenecks have also made it difficult for Apple to explore higher-resolution 4K display -- about four times as many pixels as 1080p.
The switch back to glass-on-glass could also help Apple build a bezel-less iPhone, since it has better touch sensitivity on the edges, compared to in-cell technology, according to GforGames. But in any case, Apple fans won't know for sure until the launch of a new iPhone in 2016.
In the meantime, the attention of iPhone owners will turn to Sept. 9 -- when Apple is expected to unveil the iPhone 6S during a media event at the Bill Graham Civic Center in San Francisco. The smartphone is expected to come with a number of new features, including a pressure-sensitive Force Touch display, faster processor and upgraded camera.
© Copyright IBTimes 2023. All rights reserved.