iPhone 11 Massive Leak Reveals Surprising Features: What We Know So Far
We only have a few weeks left to wait before Apple could finally reveal its latest flagship phone, the iPhone 11.
Based on recent information from reliable Apple insiders, we pretty much have a good idea of what the next iOS phones would be like. The iPhone 11 line will have a similar look as the 2018 models, is expected to have a powerful yet "ugly" triple-camera system at the back and improved battery life.
Another significant feature of the new iPhone series is the logic board which is said to be the cornerstone of future iPhones. Changes in the internal setup could mean that the new iPhones can now accommodate better batteries for the smartphone, translating to better performance and longevity.
This is a timely upgrade because the last time Apple made improvements to its phones, battery capacity lasted only 17 to 23 hours, based on a report from CNET. Competitors from Samsung and Huawei, on the other hand, averaged 21 to 23 hours.
And with the upcoming iOS 13 which is expected to be available along with the iPhone 11 launch, battery usage will also be improved because it will ensure that apps are downloaded faster and the iPhone 11 has new modes that can save on the smartphone's energy such as Dark Mode.
Now new information has revealed that contrary to previous reports that the iPhone 11 has nothing exciting to offer, there could be some surprises up in Apple's sleeve. According to a report, the latest iPhone will feature a multi-angle Face ID.
This means that now only will the feature perform faster, but you can actually hold the phone at odd angles to unlock the device. Thanks to the phone's wider field of view, not only will users be able to operate the phone in different angles, but they can also unlock it at a distance, or when the phone is simply lying flat on a surface.
The new phone is also expected to have better shatter and water resistance. Apple supposedly got hold of a better technology that basically prevents the iPhone 11 to get damaged when dropped. Its water resistance technology will also allow the iPhone to survive for a longer period of about 30 minutes or more.
And although a bit late on the feature, Apple might finally be offering reverse wireless charging for its device. This means accessories like the AirPods can now be charged when placed on top of the iPhone.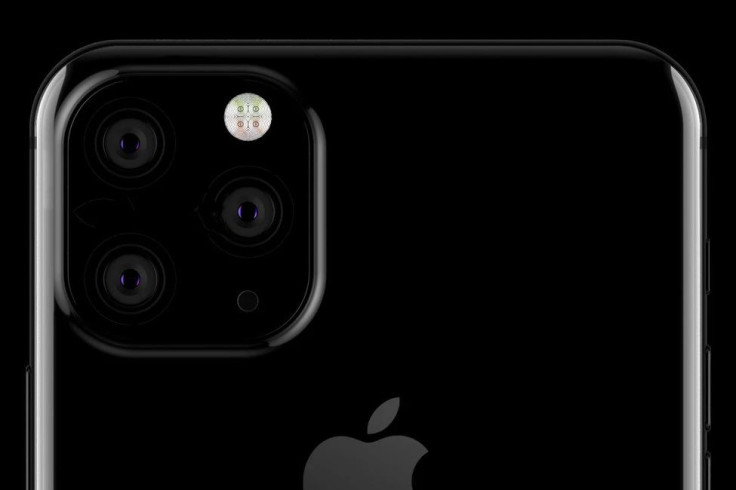 © Copyright IBTimes 2023. All rights reserved.