iPhone 11 vs. iPhone XR Comparison Review: What's The Difference?
The iPhone 11's specs has just been revealed during the recent Apple special event on Sept. 10. The new iPhone generation has some major differences in its specs and features. So what is the difference between the iPhone 11 compared to its predecessor, the iPhone XR?
Apple has improved a lot on the hardware side of iPhone 11. Compared to the XR, the iPhone 11 and its variants are much cheaper depending on the size of its built-in storage. Nevertheless, the company didn't innovate or introduce any major features for this iteration of the iPhone.
The iPhone 11's display is a 6,1-inch True Tone Liquid Retina Display HD LCD Display with a 1792 x 828 pixels screen. It also has a Haptic Touch feature which allows apps and phone features to respond and do features depending on how long the screen is pressed. So far, the display is one of the few features that stay the same between the iPhone XR and iPhone 11.
Meanwhile, the iPhone 11's A13 Bionic, 7nm+ EUV, Third-generation Neural engine chipset is much stronger than the XR's 7nm A12 Bionic chipset which only has Second-generation neural engine. The better chipset allows the iPhone 11 to process apps faster by 30 percent and improve battery use efficiency by 40 percent.
Additionally, the iPhone 11 also gets a dual 12 megapixel camera with a f/1.8 and f/2.4 aperture and OIS for Primary sensor . The new camera setup also 100 percent Focus Pixels for the primary camera, Improved Smart High Dynamic Range (HDR,) True Tone Flash, and Portrait mode with advanced Depth and bokeh control. The iPhone XR's Single 12 megapixel camera pales in comparison with its features.
Lastly, the iPhone 11's front camera, connectivity, battery life, and charging are all improved compared to the iPhone XR. Apple also makes the device cheaper as the iPhone 11 starts at $699 at its cheapest variant while the XR sold its lowest end variant at $749 on its first release.
While Apple has outdone themselves in improving the device, the iPhone 11 does not have a new flagship feature that's widely different from the iPhone XR. For now, we'll have to wait until 2020 if Apple has any new plans with a new iPhone feature.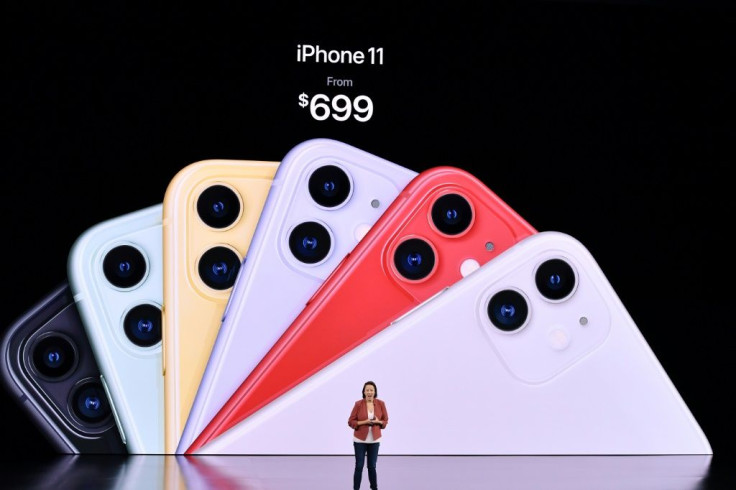 © Copyright IBTimes 2023. All rights reserved.