iPhone 12 MagSafe Duo Charger Is 'Overpriced,' Report Says: Here's Why
KEY POINTS
Apple recently released the new MagSafe Duo Charger accessory
This is like the MagSafe charger but for two devices, the iPhone 12 and Apple Watch
This accessory costs more than two MagSafe chargers
Apple's new MagSafe Duo charger is a nifty little gadget that's both useful and expensive. It's a travel charger that can be folded when not in use and unfolded to charge an iPhone 12 series device and Apple Watch at the same time.
It can also be folded to charge just an iPhone 12 model. It's clever Apple Watch charger also allows the wearable to be juiced up while in Nightstand mode. As mentioned, it's pretty useful. It also looks good – despite having a rubbery finish that attracts dirt – and can be easily cleaned.
Despite its usefulness, the new MagSafe Duo charger is "overpriced," The Verge noted. The charging accessory costs $129 apiece and requires consumers to buy a separate power adapter to work.
The accessory also requires not just any power brick lying unused at home – the adapter has to provide at least 20W of USB PD power in order to work. This charger costs another $19.
The MagSafe Duo's price, when compared to other devices, really is too high, the site noted. For example, consumers can simply go to Amazon and get for themselves a wireless charging device capable of juicing up an iPhone, Apple Watch and AirPods, all at the same time, for less than $100. This particular wireless charging device, for example, costs a mere $25 per unit via Amazon.
The third-party device might not be able to fast-charge iPhone 12 series devices, but it doesn't require consumers to spend a lot anyway. And since most consumers will likely stay at home due to the COVID-19 pandemic, they can just leave their iDevices there to charge for longer.
Those who want an Apple-branded device can simply opt to get the new MagSafe charging puck, which sells for $39 via the company's online stores. This accessory cannot charge two iDevices at the same time and isn't very effective at charging older iPhones.
It's cheaper than the MagSafe Duo charger, however, by $90. This amount can be used to buy other things like a new pair of Beats Flex wireless earbuds ($50) or lots of burgers, to name a few.
That said, the MagSafe Duo charger does have its uses. It can serve as the AirPower fan's substitute device, charging two iDevices at the same time.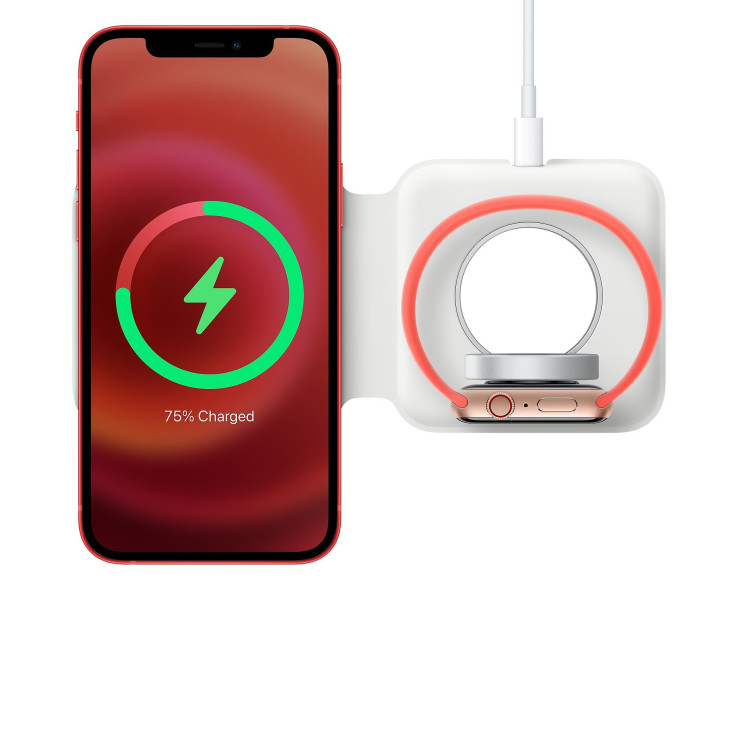 © Copyright IBTimes 2023. All rights reserved.