iPhone 4S Not an 'Epic Fail' But a Revolution: Top Reasons Behind its Record-Breaking Sale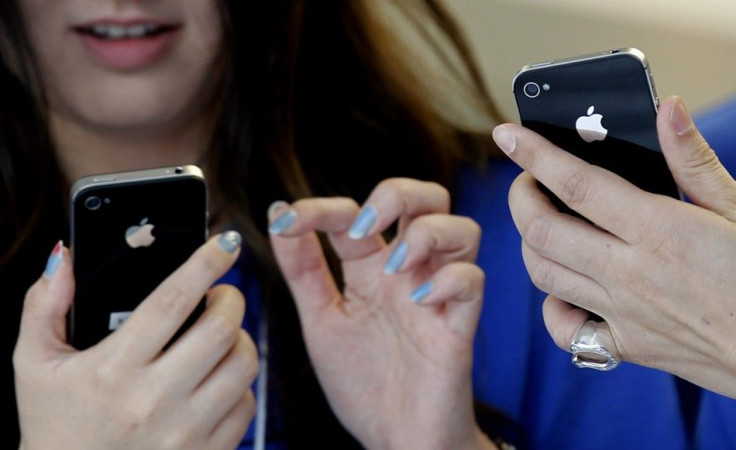 Regardless of doleful predictions of an epic fail, Apple Inc. has struck again with yet another out-of-the-park home run with its new iPhone 4S. The Cupertino-based tech giant announced Monday that it has sold more than four million units of the new iPhone 4S during its first weekend (just three days after its launch on Oct. 14).
The new iPhone's record sale is more than double the 1.7 million iPhone 4s sold during the first weekend after its release last year. According to Piper Jaffray analyst Gene Munster, the record sale of 4 million units of the iPhone 4S is an indication of a better-than-expected quarter for Apple.
Based on launch sales, we think 60 [percent] y/y growth for the Dec.-11 quarter will prove to be conservative despite the fact that launch figures are not a perfect apples-to-apples comparison, eWeek quoted Munster as saying.
iPhone 4S is off to a great start with more than four million sold in its first weekend-the most ever for a phone and more than double the iPhone 4 launch during its first three days, said Philip Schiller, Apple's senior vice president of Worldwide Product Marketing.
Despite the near-universal disappointment felt when Apple chose not to launch an all-new iPhone 5 at its Let's Talk iPhone event, the iPhone 4S has had a tremendous response from consumers. Clearly, the demand for the new iPhone is exceptionally high. But what could be the reasons behind such a record-breaking sale?
Carrier Diversity: The iPhone 4S is the Apple smartphone to be launched on more than one U.S. carrier. Sprint has accompanied Verizon Wireless and AT&T as the third wireless carrier to support the new iPhone. While AT&T can provide 4G-like data speed, Verizon has the most reliable voice network. When it comes to Sprint, it is the only carrier to offer an unlimited data plan, and if you are thinking about an unlimited data plan, you should go for the Sprint iPhone 4S.
Sprint, which has waited for years to get the opportunity, is likely to boost iPhone 4S sales, especially among customers in the Midwest and among lower-income users, according to analysts.
The World Phone: With both CDMA and GSM networks, the new iPhone 4S functions as a world phone. During the Let's Talk iPhone event, Apple CEO Tim Cook mentioned that 93 percent of Fortune 500 companies are testing and deploying iPhones in their workplaces. Thanks to the CDMA and GSM network supports, the iPhone 4S can roam on GSM networks in 200 countries, which makes it quite appropriate for business purposes. According to analysts, for a lot of users who travel internationally, the world phone is a big thing.
An International Release: Apple launched the iPhone 4 in just five countries last year - the U.S., UK, France, Germany and Japan. This year, Australia and Canada also joined the party, with an opportunity for another 55 million people to buy the phone on its launch day, according to PCMag.
As per a press release from the company, the iPhone 4S will be available in 22 more countries on Oct. 28. The countries include Austria, Belgium, Czech Republic, Denmark, Estonia, Finland, Hungary, Ireland, Italy, Latvia, Liechtenstein, Lithuania, Luxembourg, Mexico, Netherlands, Norway, Singapore, Slovakia, Slovenia, Spain, Sweden and Switzerland. By the end of this year, the phone will be available in more than 70 countries.
The Delay Paid Back: According to Apple's tradition, the company usually launches a new iPhone in early summer. But the iPhone 4S that arrived in October was an exception. The delay worked for the company by raising the curiosity and demand. Literally outlandish rumors and expectations also contributed immensely to the most successful iPhone launch ever.
Yes, the iPhone 4S was just not the brightest moment for Apple, and there were conflicting views from the user base on whether the new iPhone is worthy of an upgrade. However, that disparity didn't show up on Apple's sales records and the iPhone 4S is enjoying the dream run.
Siri: A natural voice recognition - this is the feature that attracts a considerable number of users. Siri is a built-in digital assistant, which takes voice commands and translates speech into text in English, French and German, though more languages will be added later. Siri allows iPhone 4S users to tap their home button and simply prompt the phone to assist, including time inquiry, making a call, searching the web and finding restaurants.
According to Ticonderoga analyst, Brian White, Apple is expected sell 27 million iPhones in the October-December quarter. The iPhone 4S comes in either black or white and is available in the U.S. for a suggested retail price of $199 for the 16GB model, $299 for the 32GB model and $399 for the new 64GB model. It is available from the Apple Online Store, Apple's retail stores and through AT&T, Sprint, Verizon Wireless and select Best Buy, Target and Walmart stores and select Apple Authorized Resellers.
© Copyright IBTimes 2023. All rights reserved.