iPhone 4S Orders Shatter Apple iPhone Sales Record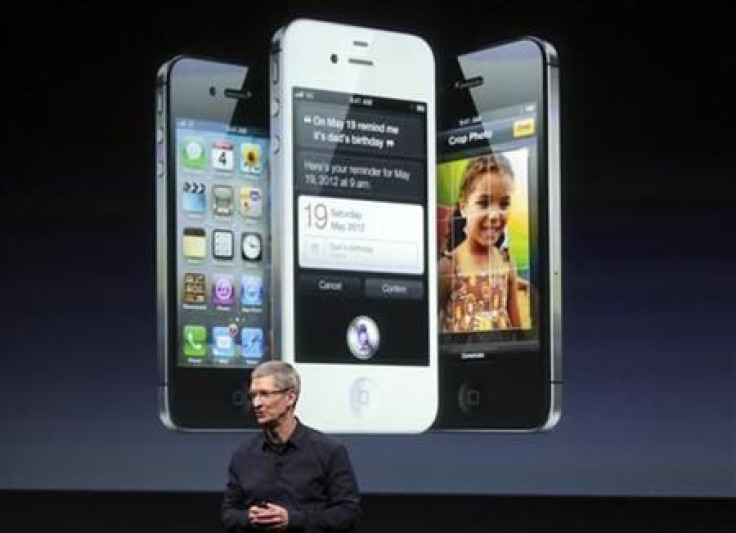 So it wasn't the highly-anticipated iPhone 5 so many wanted to see that Apple finally unveiled at its Let's talk iPhone event. Instead, it was the iPhone 4S, a charged-up version of the company's popular iPhone 4 that was unveiled and launched for sale in pre-orders last week.
But the new iPhone 4S is still a big hit, as Apple says more than one million people ordered the new iPhone 4S in the first 24 hours the smartphone was put on sale.
Apple's stock price had dipped after Apple's Let's talk iPhone event on October 4 amid concern that the company's global strength with the world's bestselling smartphone -- the iPhone -- might dip with disappointment that the iPhone 4S, with many new features including the voice Assistant, wasn't the hoped-for iPhone 5, with a new design. Many observers, also, had said the iPhone 4S might disappoint after so much iPhone 5 build-up.
The iPhone 4S looks the same on the outside as the iPhone 4. The iPhone 4 is Apple's bestselling version yet of the iPhone, launched in 2007. The iPhone 4 previously held the record for pre-sales for Apple, with 600,000 units ordered. But the iPhone 4S, put on sale two days after Apple co-founder and long-time CEO Steve Jobs died, easily bested that with one million orders, according to Apple.
We are blown away with the incredible customer response to iPhone 4S, Philip Schiller, Apple's senior vice president of worldwide product marketing, said in a statement. The first day preorders for iPhone 4S have been the most for any new product that Apple has ever launched and we are thrilled that customers love iPhone 4S as much as we do.
The iPhone 4S is scheduled to arrive in stores on October 14. Those who have pre-ordered the phone will get it on that day, or near that day, as well.
Apple's iPhone 4S is getting a boost in sales over the iPhone 4 in part because Sprint has been added as a carrier. With the iPhone 4 launch, only AT&T was a carrier. Several months later, Apple added Verizon as a carrier. Now, Apple is selling the iPhone 4S through all three carriers, in addition to its own online and retail stores.
With the iPhone 4S, Apple is releasing for the first time a 64-gigabyte model, which sells for $399, with a two-year carrier contract. Apple is also selling the iPhone 4S with 32-gigabytes at $299, with a two-year carrier contract.
© Copyright IBTimes 2023. All rights reserved.