Is the iPhone 4S Screen Too Small?
The 3.5-inch Display is Smaller Than Most New High-end Smartphones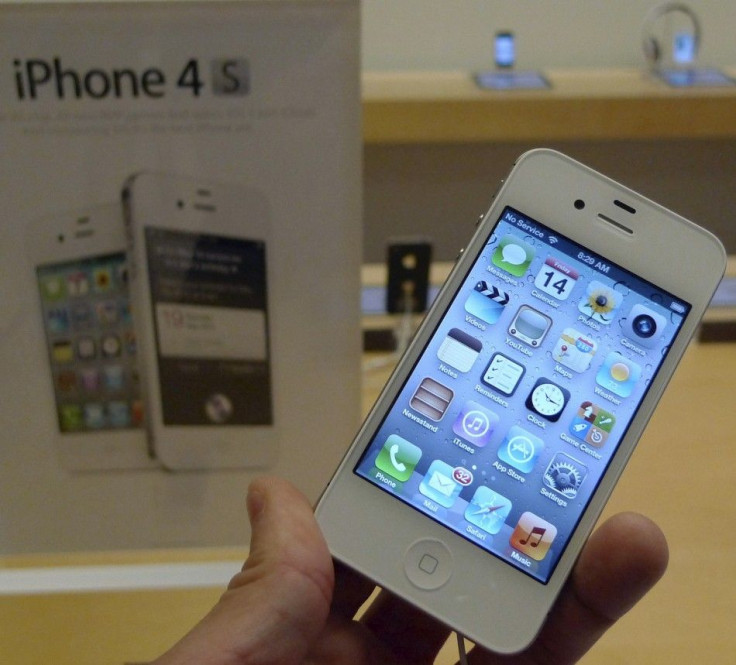 More and more smartphone makers are releasing new devices this month, and almost all of them have bigger screens than the iPhone 4S. It's holiday time, and that means retailers bring out their best wares in time for the shopping rush. Samsung launched its flagship Galaxy S2 with a 4.3-inch screen and will debut the next generation Galaxy Nexus with a 4.65-inch screen in a couple of weeks.
Motorola is getting in on the large screen action with the Droid Razr, a 4.3-inch device that is almost an inch bigger than the iPhone 4S' 3.5-inches.
Additionally, Taiwan-based smartphone maker HTC seems to want the title of king of the screen with the aptly-named Titan. It's 4.7-inches of mobile computing in your pocket, and a full inch and a half bigger screen than iPhone 4S. Even the Samsung Focus Flash that debuted on Nov. 6 and sells for $50 on contract has a bigger screen. That device doesn't even run the Android system, instead opting for the new-kid-on-the-block Microsoft system.
While it's true that big screens are highly touted by marketers, Apple is probably more concerned with the quality of the images as opposed to the size of the display. iPhone 4S has a high pixel density with a resolution of 960-by-640 at 326 pixels per inch. Droid Razr uses a 960-by-540 resolution screen with 256 pixels per inch. By these standards, the Droid Razr's larger screen may not be as crisp-looking and sharp, but then some people may have better eyes that can better distinguish between the two.
The Galaxy Nexus has a 1280-by-720 (720p) resolution at 316 pixels per inch, so on paper it looks to be just as good as iPhone 4S, and on a bigger screen. To be fair, nobody has actually seen the Galaxy Nexus to find out if those specs actually equal a dynamite combo that is super sharp and realistic looking. It's also good to keep in mind that the human eye may be incapable of telling ppi's above 300 apart from each other. With that in mind, check out the upcoming HTC Rezound. It's coming out with a 4.3-inch screen at 1280-by-720 resolution and 342 ppi. That's the most pixel density you'll see this year, but again, the device is still under wraps, so once it comes out it will be easier to tell if it can back up the specs.
The answer, then, to the question is: it depends. If you like a big screen that may not be quite as sharp, then it won't matter if the Droid Razr has a lower ppi than iPhone 4S. Besides that, unless you were to hold them next to each other to compare, you might never even know the difference. Just remember that like most things, it could be a matter of taste. But don't take our word for it. Tell us in the comments if you have a device with a mindblowing display.
© Copyright IBTimes 2023. All rights reserved.