iPhone 5 could be delayed by 1-2 months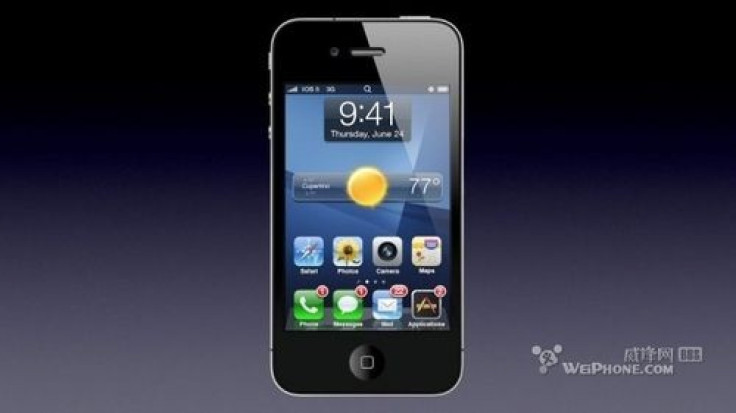 Those who are waiting to have a go at the iPhone 5 may need to wait for little longer as the iPhone 5 production may be delayed by one to two months, with a slight downtick in the second quarter.
Our checks at multiple levels of the supply chain point to a one-to-two-month delay in the production start for the next-generation iPhone vs. our earlier view of a July production start, analyst Chris Caso at Susquehanna Financial wrote in a note to clients.
Given past history requiring at least two months of production to build inventory in advance of customer shipments, we believe that would point to delivery to customers no earlier than October/November, Caso noted.
iPhone 5 was earlier expected to hit the markets in September.
The analyst's checks in the past had suggested that production of the next-generation phone would commence in July. However, the visibility for production volumes in the third quarter is uncharacteristically low given that it is now about a month ahead of that planned production start.
Caso said though he does not believe a firm production date has been finalized, the production is now likely to begin in either August or September, as some technical issues are to be addressed.
The delay presents a near-term headwind for the Apple supply chain and uncertainty over the start of production has obscured the third quarter build plans.
While we do expect a seasonal rise in 3Q, the magnitude of that rise is difficult to estimate given the apparent production delays, the analyst said.
Caso said the second quarter iPhone production volumes are also tracking about 20-30 percent below earlier expectations and he now expects 18 million to 20 million iPhones to be produced in the second quarter, down from an earlier expectation of 24 million to 26 million units.
Much of this appears to be attributed to a reduction in CDMA iPhone production volume, but GSM production volume appears below expectations as well, presumably in an effort to manage inventory ahead of the new platform launch.
However, iPad production estimates continue to be strong and Caso raised his second quarter production estimates to 11 million to 13 million units from 10 million to 12 million units.
The next-generation iPhone -- to be called either iPhone 5, or iPhone 4GS -- has been the hot topic of technology enthusiasts as several speculations about its release date and features are emerging on a daily basis.
The iPhone 5 is speculated to come with an 8 megapixel camera along with a SIM built-in design, which will not require SIM cards. There were also rumors about Apple going with a dual core processor, mimicking a trend set by Android smartphones.
Apple fans worldwide are expectantly waiting for the developer conference on June 6 to kick off, where the consumer technology giant will unveil a combination of technologies that will redefine the way iPhone, Mac and iPad will work in future. In iOS 5, Apple has a revamped and futuristic platform which will serve also as the mobile operating system for iPad and iPod touch.
According to analysts, the new software upgrades on the iPhone 5 will narrow the gap the smartphone has with Macs and iPad and will go a long way in syncing all of them together.
Now, everyone is keeping their hands crossed as Steve Jobs is expected to provide some light on the expected arrival of the next-generation iPhone and its speculated features and capabilities at WWDC.
© Copyright IBTimes 2023. All rights reserved.