iPhone 6S Preorders On Track To Break 10 Million iPhone 6 Sales Record, Apple Inc. Reveals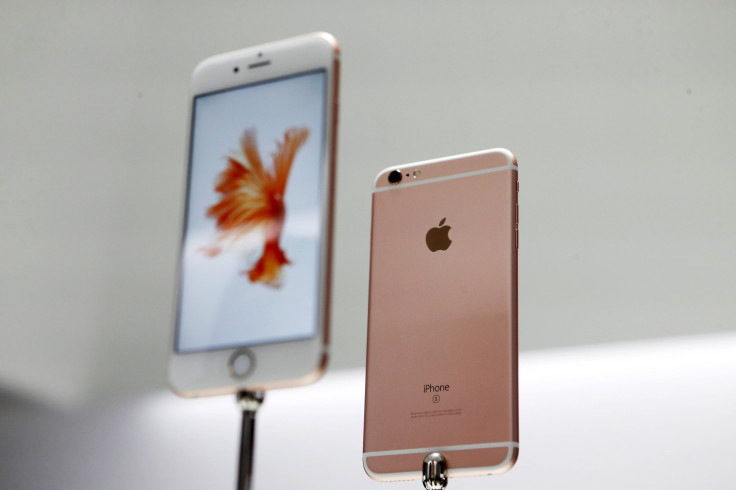 Apple Inc. said the iPhone 6S is selling better than its predecessor -- the iPhone 6 -- based on preorders taken around the globe in its first weekend of sales. "We are on pace to beat last year's 10 million-unit first-weekend record when the new iPhones go on sale Sept. 25," Apple said in a statement provided to CNBC.
As with previous iPhone launches, preorders for Apple's iPhone 6S saw some initial glitches when they opened at 12:01 a.m. PDT Saturday. But once the smoke cleared, customers rushed to get their orders in, with shipping times quickly falling to 3 to 4 weeks for many models in China, Japan, the U.K. and Canada.
But just how many of the new phones Apple sold in the first 24 hours after launch has yet to be revealed. For the iPhone 6 last year, Apple posted a record 4 million sales in the first 24 hours. But that was a Friday launch, whereas Apple held iPhone 6S preorders on a Saturday -- so there was one less day to pull in sales.
"Last year, Apple announced 4 million iPhone 6/6+ preorders in the first 24 hours vs. 2 million for the iPhone 5," Piper Jaffray analyst Gene Munster wrote in a research note issued Friday. "We expect around 5 million preorders for the iPhone 6S/6S+ in the first 24 hours is achievable and note that we wouldn't expect Apple to release a number if it were below last year's 4 million."
Apple's iPhone 6S initial presales also included China, which was left out of last year's preorder weekend with the iPhone 6. Analysts expect their inclusion to be a strong factor in initial iPhone 6S sales.
"While there are still unknowns about inventory levels, we note that China demand in particular looks 'very strong' out of the gate and is a positive sign that the white-hot momentum out of this region shows no signs of abating, despite macro headwinds out of China," FBR Capital analyst Daniel Ives wrote in a research note on Monday, according to Street Insider.
Though Apple doesn't break down iPhone sales by country, a spot-check of Apple's online stores revealed that its rose-gold iPhone 6S Plus could be a huge hit, especially in China, where the new iPhone model saw shipping times quickly fall to 3-4 week waits after orders opened.
Apple may also see additional sales with the launch of its iPhone upgrade program, which mimics the deals from carriers, which let users upgrade their smartphones every year. "We think this program should act as a tailwind for iPhone sales, since they serve to shorten the replacement cycle," Susquehanna analysts wrote in a note on Thursday, according to Reuters.
Following the preorder period, Apple will ship the iPhone 6S and 6S Plus and begin in-store sales starting Sept. 25.
© Copyright IBTimes 2023. All rights reserved.