iPhone 7 Plus Shipping Date: Delivery Of Jet Black Order To Arrive Late September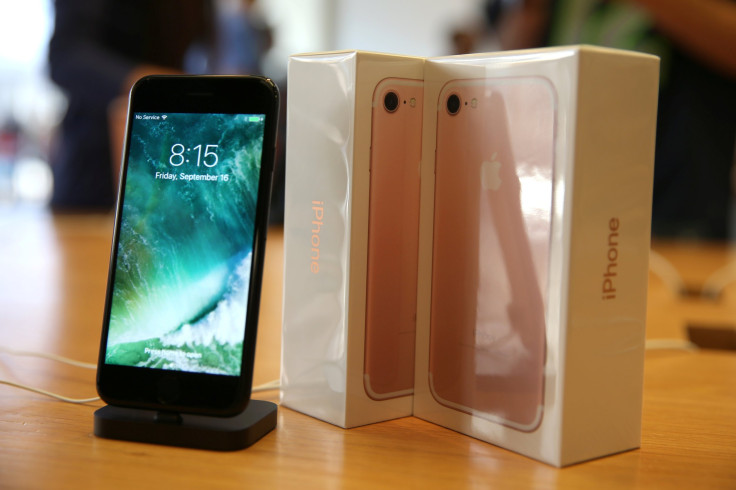 Customers eagerly awaiting their new jet black iPhone 7 shipment may be getting some good news soon. Reports began surfacing this week that the phone would be shipping sooner than expected after initial delays following the Sept. 16 release for the new generation of the smart phone. The phones could be delivered before September ends, weeks before the October target Apple had set.
Other Apple models were made available on the planned release day, according to Mac Rumors, but the jet black iPhone 7 and iPhone 7 Plus models — which were so popular that they sold out almost immediately after the new phones were unveiled —were scarce. The high demand led Apple to tell their loyal fans that the jet black models wouldn't be shipped out on time.
Customers who had heard they might get their new jet black device sooner than expected took to Twitter to express their delight, while others said they were told that their phone still wouldn't be in the mail until October. Others marveled that their phones had finally been shipped to them after the delay only to be stalled somewhere in the shipping process.
One woman, who goes by the screen name Carly, posted a gif of a chubby orange cat with giant eyes pleading with Verizon to send the iPhone sooner than the Oct. 12 shipping date that had been promised.
The iPhone 7 has proven to be another hit for Apple in the month since its release. The phone is expected by analysts to trigger an 8 percent growth in unit sales for the company, according to Business Insider. Of the population of iPhone users in 2015, analysts expect about 44 percent of them to upgrade to the iPhone 7.
© Copyright IBTimes 2023. All rights reserved.
FOLLOW MORE IBT NEWS ON THE BELOW CHANNELS