iPhone 6S Rumors: 9 Things To Expect In Apple Inc.'s Next Smartphone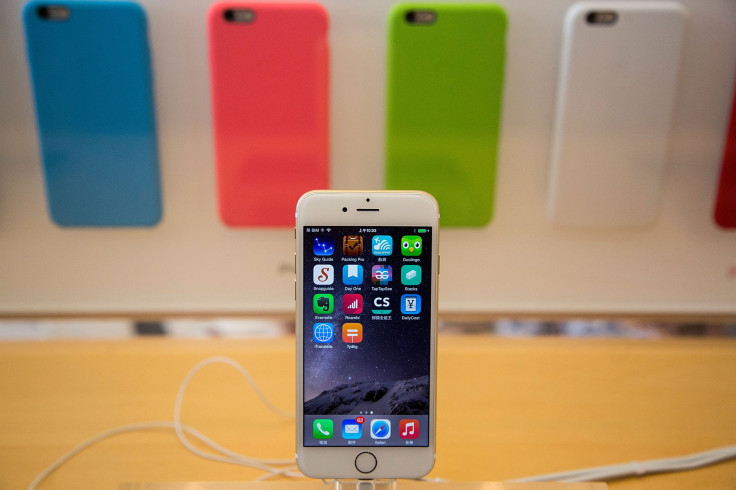 The worst-kept secret in tech is coming soon. In a little over a week, Apple is expected to unveil what is anticipated to be its next smartphone -- the iPhone 6S.
While the company hasn't officially released details of the new handset, a deluge of leaks and details from the rumor mill have given Apple fans a good idea of what to expect in the next iPhone. We've gathered all those here in one place so you know exactly what to look for when Apple unveils the iPhone 6S.
Force Touch
A pressure-sensitive Force Touch display technology is likely to be one of the top features that will debut with the iPhone 6S. Apple first introduced Force Touch with the Apple Watch and its latest MacBooks in March. The technology allows a touch screen or trackpad to tell the difference between a light tap and a hard press, enabling new touch controls and gestures, such as context menus.
Display
Additionally, the display sizes of the iPhone 6S and 6S plus are expected to stay the same as the 4.7-inch iPhone 6 and the 5.5-inch 6 Plus launched in 2014. 9to5Mac also noted that Apple may introduce motion wallpapers similar to those found on Apple Watch faces. That has also led to some speculation that the iPhone 6S display may also come with an OLED display.
Camera
After four years of 8-megapixel sensors, Apple is finally ready to bump up the resolution of its smartphone camera sensors. The iPhone 6S is expected to come packed with a 12MP image sensor for the rear camera, as well as support for 4K video recording, according to 9to5Mac. The display-side FaceTime camera may also receive an upgrade, but specific details of the camera were not mentioned in the report.
Rear Case
This time around Apple may avoid a "Bendgate 2" by making the iPhone 6S thicker, according to a video posted by Lewis Hilsenteger, the man behind YouTube channel "Unbox Therapy." The biggest change comes with the thickness of the 1.9mm sidewall, almost twice as thick as the iPhone 6's 1.14mm sidewall.
Despite the size increase, the rear case may actually be lighter in the iPhone 6S, likely due to the use of 7000 series aluminum -- the material employed in the Apple Watch Sport. Apple has also experimented with using carbon fiber to reinforce the case and cases that bend on purpose, according to patent applications filed by the company.
Operating System
The iPhone 6S is likely to come pre-installed with iOS 9, which comes with a number of new features such as transit mapping, a low power mode and Apple Pay support for store rewards cards. Customers that want to try iOS 9 first-hand can sign up for the beta testing program on Apple's website.
Processor
The iPhone 6S will likely sport an A9 chip -- the successor to the A8 found in the iPhone 6. Though an iPhone 6S benchmark from Primate Labs points to a tri-core processor in Apple's next smartphone, it's more likely that the test performed was faked, according to Tweet from MacRumors.
No iPhone 6C
Apple's next plastic smartphone -- the iPhone 6C -- isn't expected to make an appearance in September, according to 9to5Mac. Early reports in 2015 had initially pointed to Apple working on a follow-up to its 4-inch plastic iPhone 5C, but for now the product doesn't appear to be ready to launch. Instead it may make an appearance in October, according to case suppliers speaking to MIC Gadget.
Storage
Rumors had initially pointed towards Apple ditching the 16GB iPhone in favor of replacing it with 32GB base storage. But that no longer seems to be the case for the iPhone 6S, according to a leaked iPhone 6S packaging image obtained by French tech leaker Steve Hemmerstoffer.
Release Date
Apple is expected to unveil the iPhone 6S during a media event at the Bill Graham Civic Auditorium in San Francisco on Sept. 9 starting at 10:00 a.m. PDT/1 p.m. EDT. If Apple follows the trend of previous iPhone launches, pre-orders may start the Friday after the event. Following pre-orders, in-store sales may begin on Sept. 18, according to leaks from German carriers.
© Copyright IBTimes 2023. All rights reserved.