iPhone 7s Rumor Claims Thicker Body Than Original iPhone 7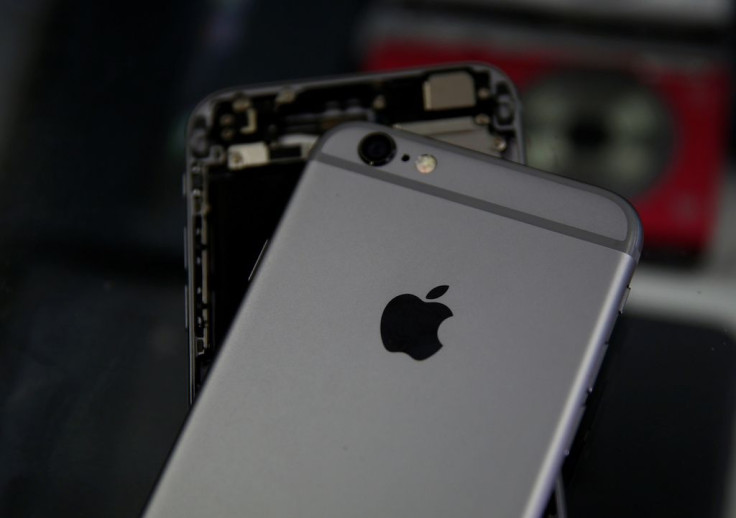 Information about the iPhone 8 have been leaking left and right over the last few weeks, but there's been very minimal coverage on Apple's iPhone 7s. Now, a new rumor claims that the new "7s" model will be thicker than the current iPhone 7.
This new iPhone 7s rumor was first sparked by German blog Giga Apple. Citing a case maker who claims to have sources within Foxconn, the blog said that the iPhone 7s will be at least 0.1mm thicker than the original iPhone 7. The German blog also shared an image showing off the exact dimensions of the upcoming Apple handset.
The current iPhone 7 is 7.1-millimeters thin, and if this new rumor is true, the iPhone 7s would be 7.21-millimeters thin. Apple making one of its new devices thinner than its predecessor might sound a bit sketchy, but the company has certainly done it before.
As pointed out by 9To5Mac, Apple made the iPhone 6s thicker than the iPhone 6 by 0.2mm back in 2015. Apple did this in order to make room for the pressure-sensitive 3D Touch display. Giga Apple claims that the iPhone 7s is thicker than the iPhone 7 due to the materials being used for the upcoming device.
Like the iPhone 8, the iPhone 7s is expected to arrive with a glass back instead of aluminum. It's currently rumored that Apple is shifting to a glass design so that it can finally include wireless charging for all of its iPhone models. Inductive wireless charging just doesn't work with phones that have metal backs.
Apple is no stranger to having glass backs for its iPhones. The tech giant's iPhone 4 and iPhone 4s both featured glass backs and metallic frames. It's likely that Apple will be doing a similar process in designing the iPhone 7s.
Making the iPhone 7s slightly thicker may not impact iPhone 7 accessories, but its other changed measurements might. The German blog also noted on its report that the iPhone 7s will also be wider at 67.27-millimeters, and taller at 138.44-millimeters. For comparison, the original iPhone 7 is 67.14mm wide and 138.31mm tall.
It's not yet clear if the larger overall size of the iPhone 7s will render iPhone 7 accessories unusable, but it seems unlikely. Although this new information might be a bummer for those planning on upgrading to the iPhone 7s, there is one slight improvement.
Due to the iPhone 7s being a bit thicker, the camera bump on the back appears to be a quarter millimeter thinner. Granted that it may be a small change, it would still certainly appease those who dislike big camera bumps on their iPhones.
These size changes for the iPhone 7s are incredibly small and most users might not even feel the difference once they have the device in their hands. What these changes mean however is that Apple is willing to make slightly thicker devices in order to bring in new features.
© Copyright IBTimes 2023. All rights reserved.