iPhone 8 Release Date: Apple Could Launch Device In October, According To Supply Chain Reports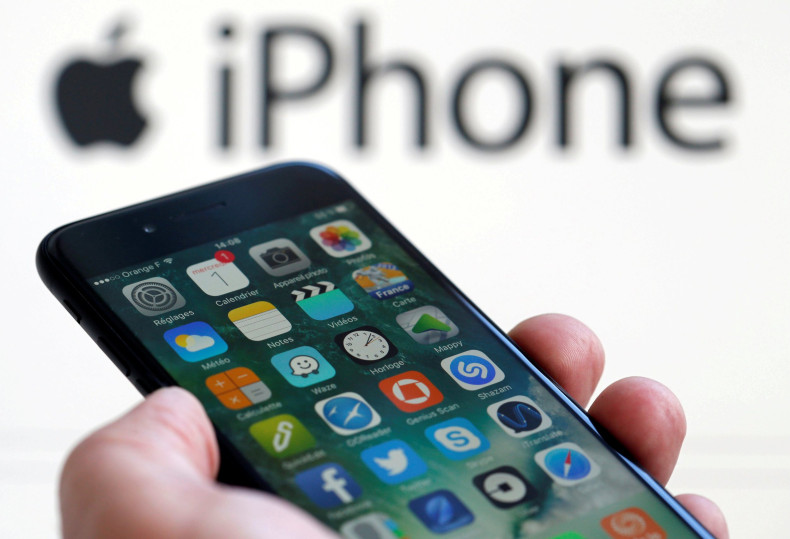 The much-anticipated iPhone 8 will not be delayed and is set to be revealed in September and launch in October, a Chinese-language report from Economic Daily News via AppleInsider said.
Supply chain reports from China suggest previous rumors that indicating the iPhone 8 will be delayed are wrong. The reports claim manufacturers of previous low-yield products have fixed production issues.
Read: iPhone 8 Rumors, Release Date, Delays: Every Leak, Feature We Know About Apple's 10th Anniversary Phone
Laminate motherboard suppliers Zhen Ding, and Kinsus Interconnect have patched their problems and are set to ramp up production of iPhone parts this June. Taiwan Semiconductor Manufacturing Company (TSMC), which will supply Apple with A11 chips, will begin producing in mass quantities on June 1. TSMC will deliver volume quantities to Foxconn in the second half of July.
Meanwhile, iPhone assemblers Foxconn Electronics, Pegatron and Winstron have started their hiring sprees and required training to have a prepared workforce for the upcoming device.
iPhone 8 Delay Rumors
Previous reports have suggested the iPhone 8 could be delayed because of key components for its rumored 3D-sensing camera. Another report said the iPhone 8, which could also be called the iPhone X, iPhone Pro or iPhone Edition, could be held back until late October or November, due to trouble with Apple's OLED display order. Apple reportedly placed orders for OLED panels from Samsung for its upcoming model. Meanwhile, another report said Apple could face delays because the company and its suppliers are working to patch up overheating problems with wireless charging components.
Read: iPhone 8 Release Date Rumors: Apple Working On Advanced Camera Systems, Curved Screens, Stainless Steel Frame
Other reports say Apple will release the 10th anniversary iPhone in September, but customers might have to wait. KGI Securities analyst Ming-Chi Kuo said the iPhone could face "severe supply shortages" when it releases. Apple analyst, Brian White previously said the company will reveal the iPhone 8 and take preorders in September, but deliveries might not start until "several weeks later."
iPhone 8 Features
The iPhone 8 is expected to come with an OLED edge-to-edge screen display. The device is rumored to come with an embedded Touch ID. The iPhone 8 is said to include a wireless charging feature and a 3D-sensing camera which could allow for augmented reality and virtual reality capabilities. The device could also come with a vertical dual-camera system for better photos.
Apple is expected to release the OLED display iPhone 8 this September alongside two LCD versions, the iPhone 7S and iPhone 7S Plus. The three new models this year are expected to measure 4.7-inches, 5.5-inches and a 5.8-inch version. All three iPhones are expected to come with True Tone display, which will allow the device to automatically adjust the color and intensity of its display depending on the environment. The feature is already available on the 9.7-inch iPad Pro.
The iPhone 8 is rumored to have a price tag exceeding $1,000.
© Copyright IBTimes 2022. All rights reserved.