iPhone 8 Release Date Delayed? 3D Sensor Won't Be Ready For September Launch, Report Says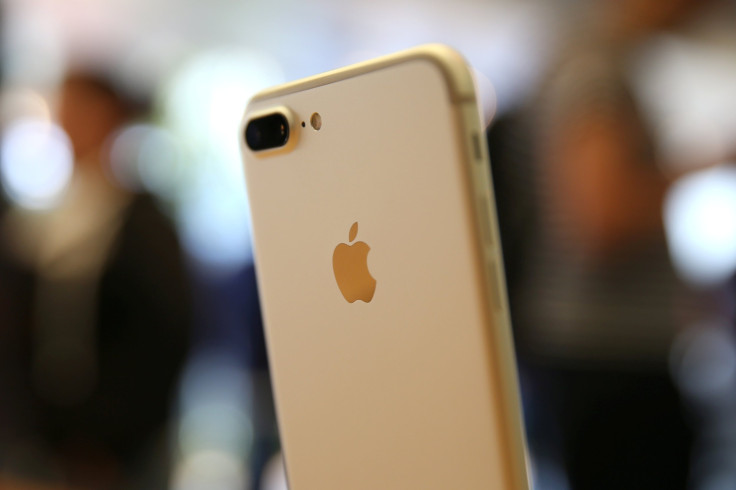 Apple is rumored to release three new iPhone models this year, two of them will be revamped versions of the iPhone 7 and iPhone 7 Plus, along with the highly anticipated iPhone 8, which is expected to commemorate the iPhone's 10 year anniversary. However, the iPhone 8 (or iPhone X) could be launched after the other two iPhones, according to iGeneration.
The iPhone 8, which is rumored to come with an OLED display, may have a later release date because some key components will not be ready for September. The parts are reportedly being produced by STMicroelectronics in a factory in Crolles, France.
Read: iPhone 8 Facial Recognition Technology Detailed In New Apple Patent
STMicroelectronics will reportedly make sensors for the front 3D camera on the device, a feature that had been previously rumored.
In February, KGI securities analyst Ming Chi-Kuo suggested the iPhone 8 could have a 3D-sensing front camera that may support depth sensing for games and facial recognition. The 3D sensing camera could replace the touch ID feature on current iPhones. The 3D camera could also support augmented reality capabilities, something that Apple CEO Tim Cook has previously shows interest in.
Read: Apple and Augmented Reality: AR Tech The iPhone 8 Could Feature When It Releases
In a financial report, STMicroelectronics suggested it would invest $1 billion in 2017 for new products and technologies. The company's CEO said, without mentioning Apple, it expects "a contract recently taken [will lead to] substantial revenues expected in the second half of 2017"
However, the report suggests the iPhone 8 will be delayed and may not be ready for its September release date. Meanwhile, another report also expects Apple to delay the iPhone 8, which could be called the "iPhone Edition," according to Japanese blog Mac Otaka.
The report said Apple will reveal the iPhone 8 alongside the iPhone 7S and iPhone 7S Plus in September, however, the 10th anniversary device will launch at a later date. Apple is still testing multiple prototypes, which could be a reason for the delay. Also, it's not certain whether the device with the OLED display without the physical home button will make it to the production phase this year, the report said.
Apple iPhone 8 Rumors
Apple is expected to release three new iPhones this year, a 4.7-inch model, a 5.5-inch and a 5.8-inch version.
Two iPhones that will sport LCD panels this year and the iPhone 8 will come with an OLED panel which could stretch across the entire front of the device, meaning the iPhone might be priced at more than $1,000.
Apple is also rumored to ditch the physical home button from the iPhone 8 by placing it underneath the display surface and will be a button to touch not press.
© Copyright IBTimes 2023. All rights reserved.