iPhone 8 'Super Resolution' Multi-Sensor Camera Detailed In New Patents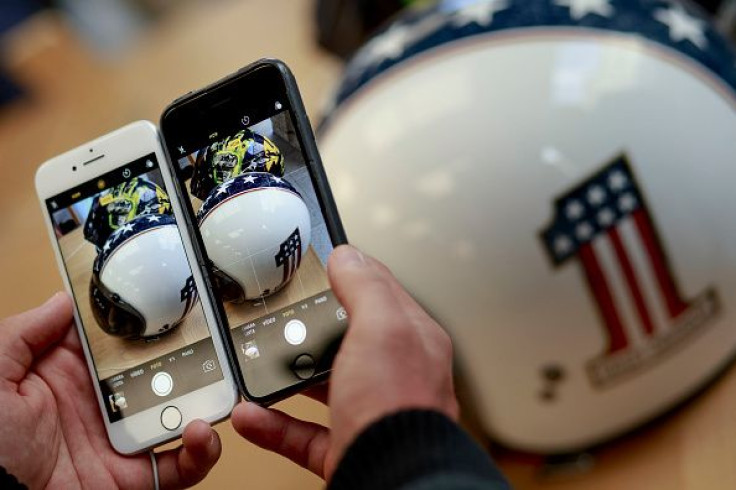 Apple is quite busy nowadays as it is working on its next-generation iPhones for its famous smartphone line's 10th year anniversary next year. Though the Cupertino giant is known to be very secretive, tech sites still manage to find out the latest four-one-one about its operations thanks to leaksters and the patents it has obtained.
The latest update about its work on the 2017 iPhone is found on the new patents it received just this Tuesday. Per these new patents, the next iPhone models could be sporting "super resolution" multi-sensor cameras.
The U.S. Patent No. 9,465,221 describes a digital camera with a light splitter cube that receives incident light from a camera scene. The light splitter cube is said to break incident light into its color components, which are then received by first, second and third image sensors.
On the other hand, the U.S. Patent No. 9,467,666 details a miniature camera's super resolution for plural image sensor arrangements. The patent discusses the method on how visible light plurality portions are received by a camera module. Apple notes in this patent the use of color splitters for enhanced image resolution.
As to how Apple plans to apply these patented technologies to its iPhones, AppleInsider reports the Cupertino giant is going to have a "folded" camera design. The Apple-centric site believes this would be advantageous in saving space and in allowing additional room for extended zoom capabilities.
Just late last month, an Apple employee disclosed to Business Insider that the tech giant is working on the "iPhone 8" and not the "iPhone 7s" in its Herzlia offices in Israel. The employee shared at the time that the upcoming iPhone is going to have a "different" design from its predecessors.
The employee also revealed that consumers can expect better camera than the ones found on the previous and current iPhones. After winning these patents, it is likely for Apple to use the technology detailed in each patent on its upcoming iPhone 8 models.
© Copyright IBTimes 2023. All rights reserved.
FOLLOW MORE IBT NEWS ON THE BELOW CHANNELS